Anyone who rethinks digital experiences can make the lives of their customers easier. EBS Security drew on our expertise to develop an app that offers a superior user experience.
EBS Security of Poland is a hidden champion when it comes to professional security systems. Global trends, state-of-the-art technology and innovative ideas have driven the company's development of control, alarm and surveillance systems for businesses and smart homes for over 30 years. The associated alarm system control app needed to meet the very highest standards, with implementation via Java for iOS and Android.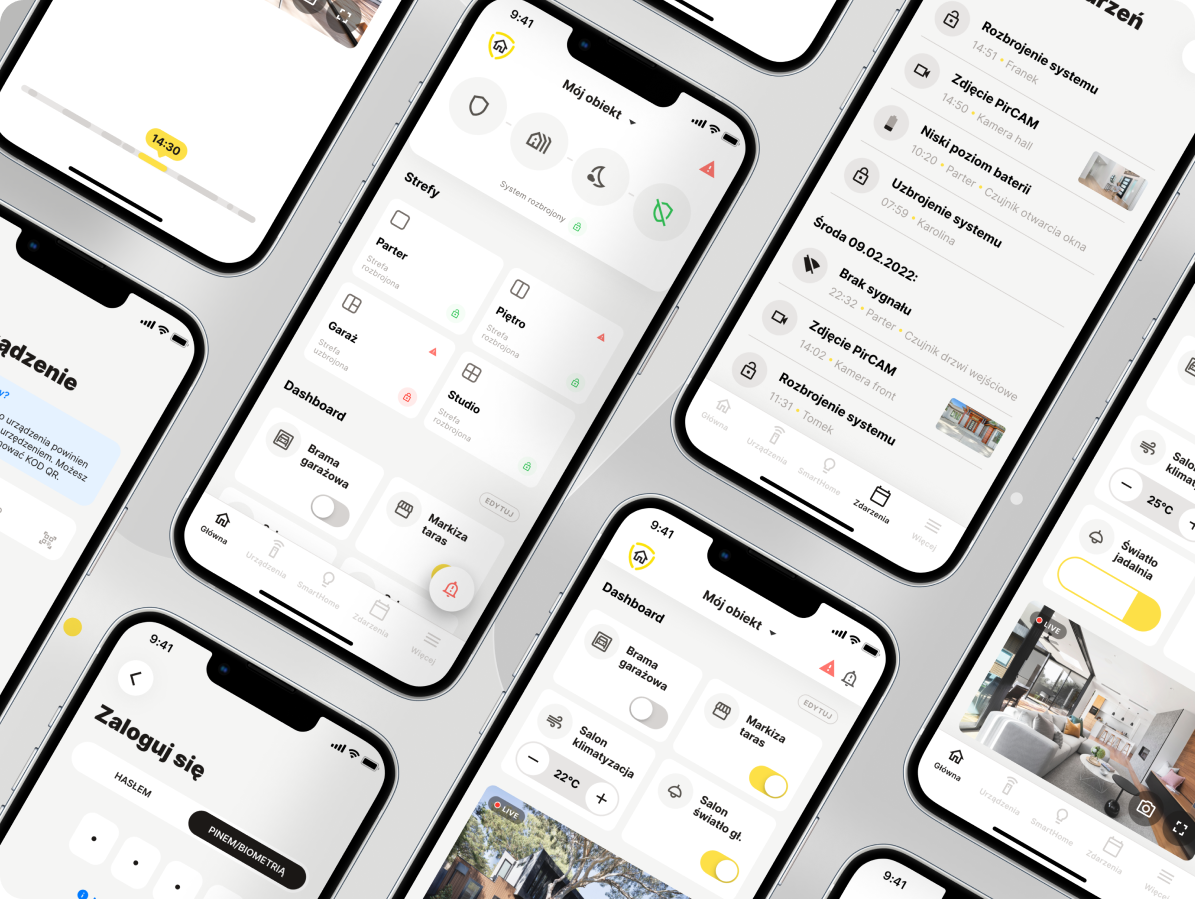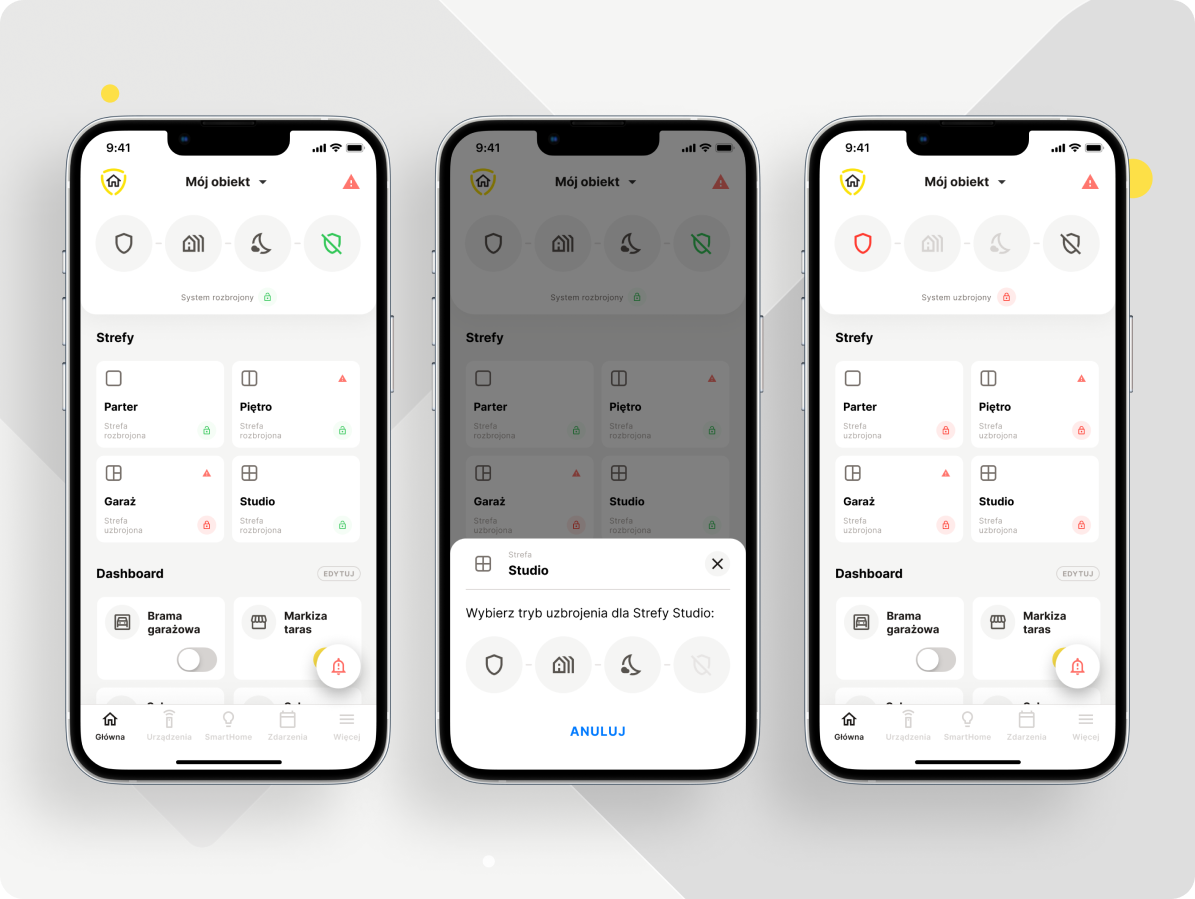 What do users expect from an app of this kind? How can their needs be reconciled with our client's interests? With these key questions as our priority, we focused on the user experience (UX) and the app's user interface (UI). Operation of the most important functions needed to be intuitive, ranging from activation or deactivation of single or multiple alarm systems and the checking of sensors that had triggered an alarm through to remote access via mobile phone to live camera images and much more besides.
Based on our preliminary technical analysis and with the aid of customer workshops, we identified solutions that would be the best fit with the technology already in use at EBS and enhance and extend the existing set-up. Our findings yielded many possible options for implementation of the app. To avoid unnecessary programming costs during the decision-making process, we visualised our recommendation for the user flow by way of low-fidelity wireframes. Responding to the client's needs, we have also prepared a proposal for a graphical interface in the form of high-fedility mockups and prototypes.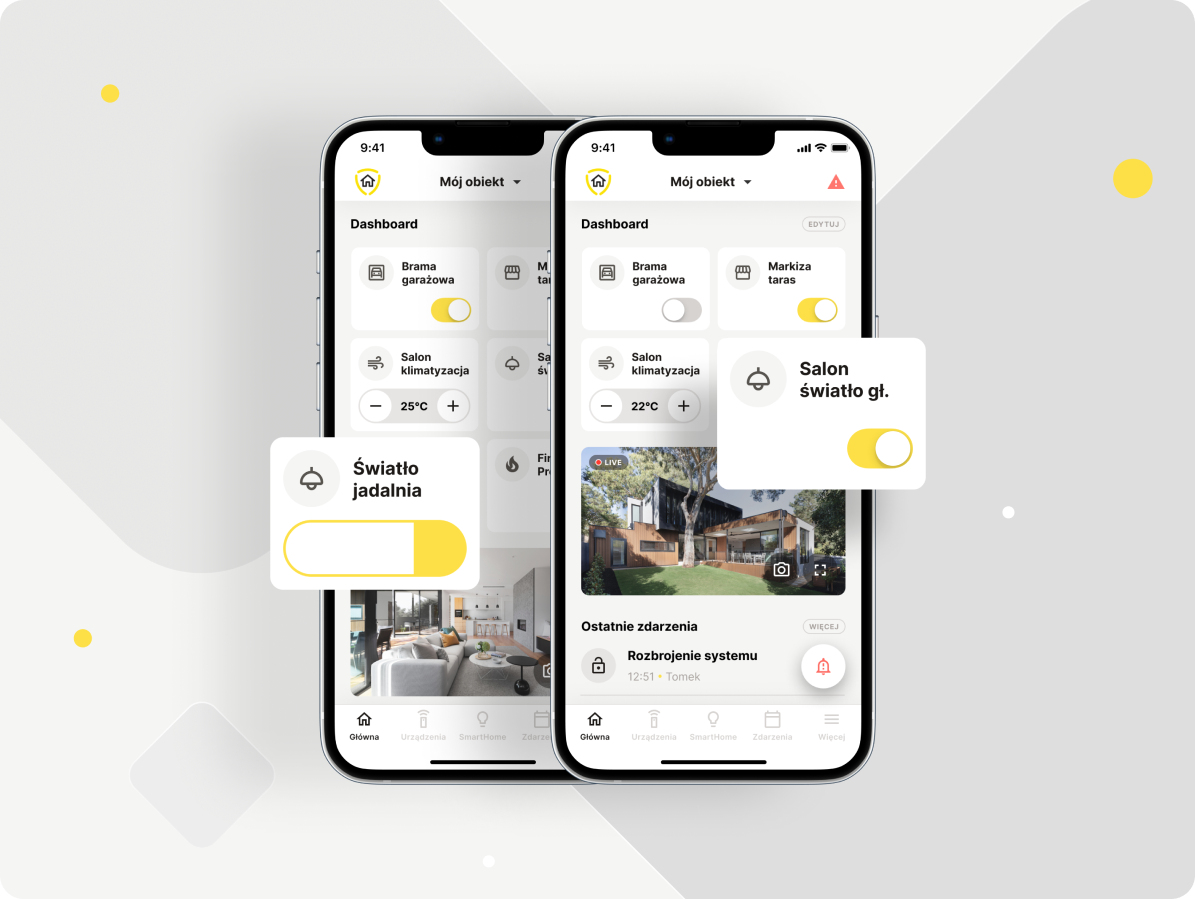 Thanks to the dashboard, in the new app users can manage all the important functions intuitively and securely with one click. And there's a really clever feature for smart homeowners with other alarm systems: courtesy of the EBS Communicator, the app can easily be paired with systems from other vendors.
Thanks to the dashboard, users can manage all the important functions intuitively and securely with one click.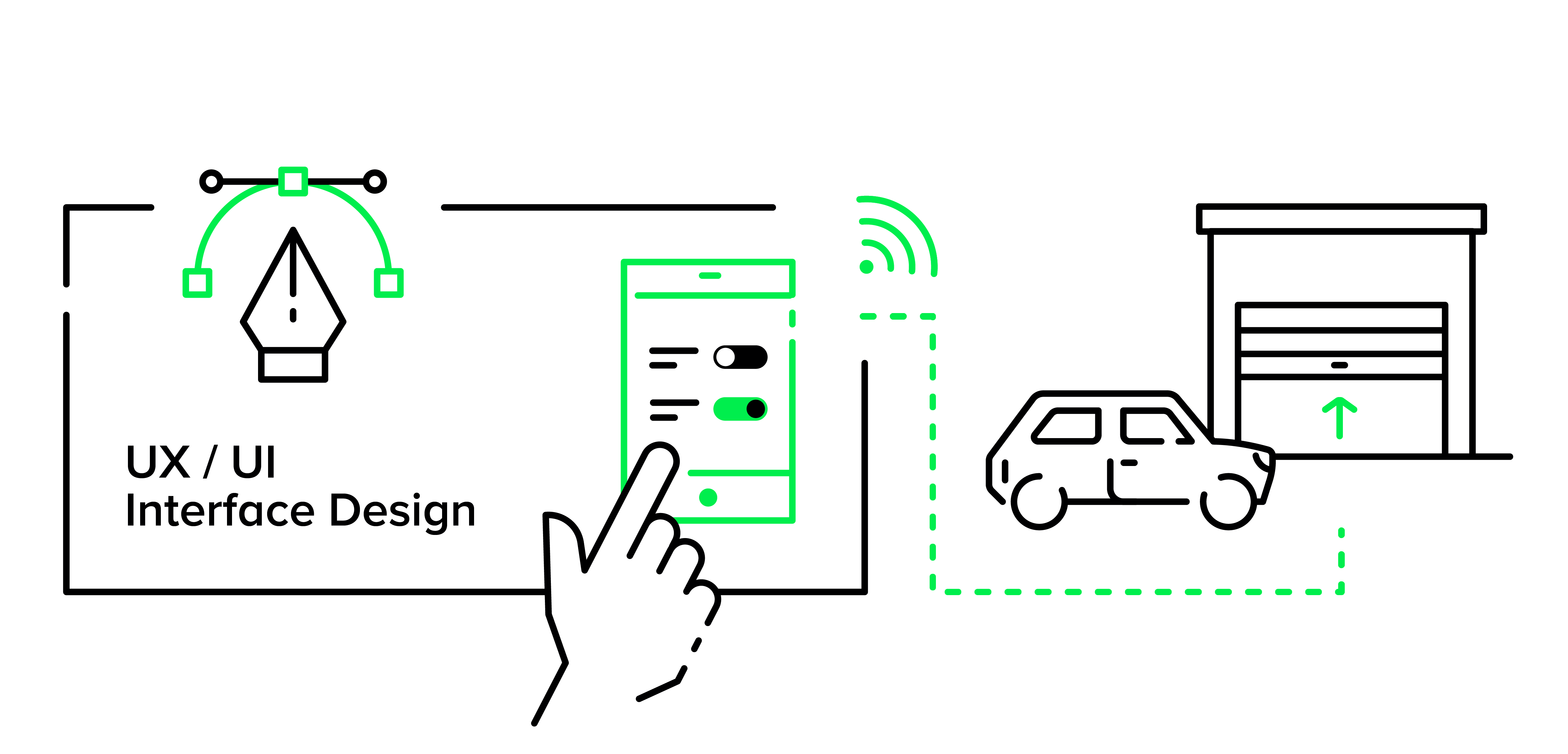 Interested?
Let's get in touch!