The SYZYGY GROUP enjoyed another successful year overall in 2022. We delivered strong performance and were able to expand our market position.
We are pleased that our business is proving to be resilient despite the challenging environment.
The SYZYGY GROUP remains on a growth trajectory, generating record sales of EUR 70.6 million and operating income of EUR 6.2 million (before goodwill write-down) in 2022.
Despite a backdrop of economic uncertainty, we can offer stability to our employees, our clients and to you, our shareholders.
Making history in 2022
PHNjcmlwdCB0eXBlPSJ0ZXh0L2phdmFzY3JpcHQiPndpbmRvdy5TeXpDb25zZW50UHJveHlbInZpZGVvLTdlMzRkNWM4LTJjZTgtNGNiNC04ZDkxLWFmYmM3MDkwZWI1MyJdLmNvbnNlbnQoKTs8L3NjcmlwdD4=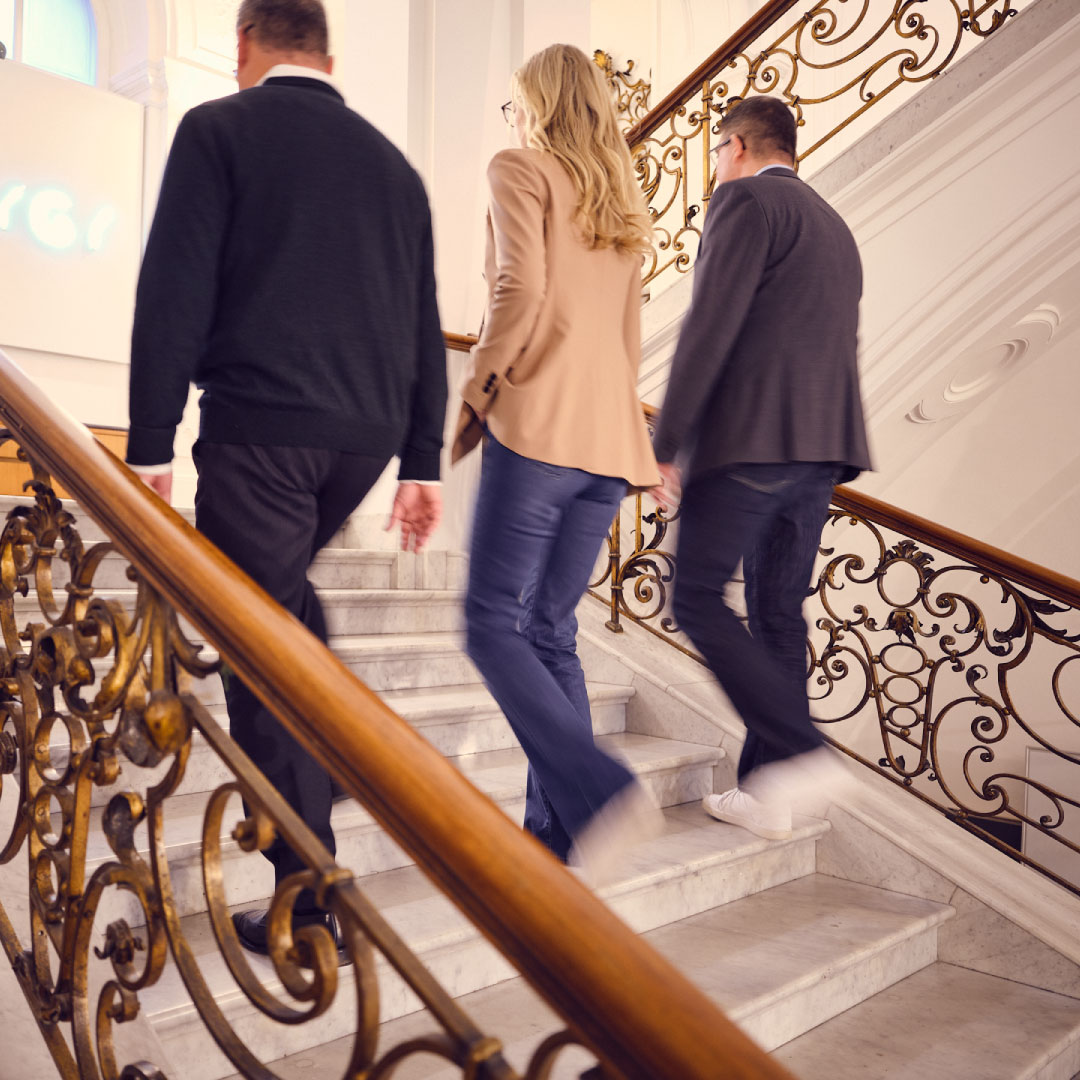 Digital transformation remains a priority even in uncertain times
2022 was dominated in particular by Russia's war against Ukraine – a human and political tragedy. There were also other challenges, such as uncertainty in the energy market, unstable markets, and a rise in interest rates and inflation. This led to widespread concern, cost pressures and subdued investment.
Yet in this volatile economic climate, services around digitisation and digital experiences proved to be a resilient business model.
Companies that are well-positioned on the digital front are better able to ride out crises and market volatility. The digitisation trend thus continues unabated across all sectors, business models, and in both large and small companies. We aim to leverage digital to make a difference for our clients. We firmly believe that digital is about more than technology and processes; technologies are now so mature they can fade into the background. The emotions triggered when using digital solutions thus become much more crucial. This development unlocks a host of new opportunities for our clients and teams.
Companies that are well-positioned on the digital front are better able to ride out crises and market volatility.
A strong Group structure for our clients
The SYZYGY GROUP's growth in the past year stemmed primarily from new client business that we acquired in 2021 (such as the German government) and from existing clients. Services that were particularly in demand included the development of new business models, the design, implementation and operation of digital services and ecosystems, the building of reach through digital media and performance marketing, and the production of digital content. Having said that, we were also able to acquire significant new clients in 2022, such as Miele.
Once again, it is the strengths of our individual disciplines and the collaboration of our specialists that were instrumental in the success of our Group. Whether units are operating independently or pooling their expertise, we have the right skills to cover every project, with teams hand-picked to meet client needs.
This is supported by the special structure of the SYZYGY GROUP, both internally and externally, comprising SYZYGY, the consultancy and implementation partner for digital transformation of marketing and sales; SYZYGY Performance, the specialist for performance marketing; SYZYGY Techsolutions, the experts for enterprise IT solutions; diffferent, the specialist for strategy and business design consulting; Ars Thanea, the design studio; and SYZYGY XRealities, the experts for extended virtual reality.
Due to our strong organic growth, we invested in higher staffing levels and in making the associated organisational changes. Accordingly, the limiting factor with regard to our business development last year was not the flow of business but building up teams and attracting talent.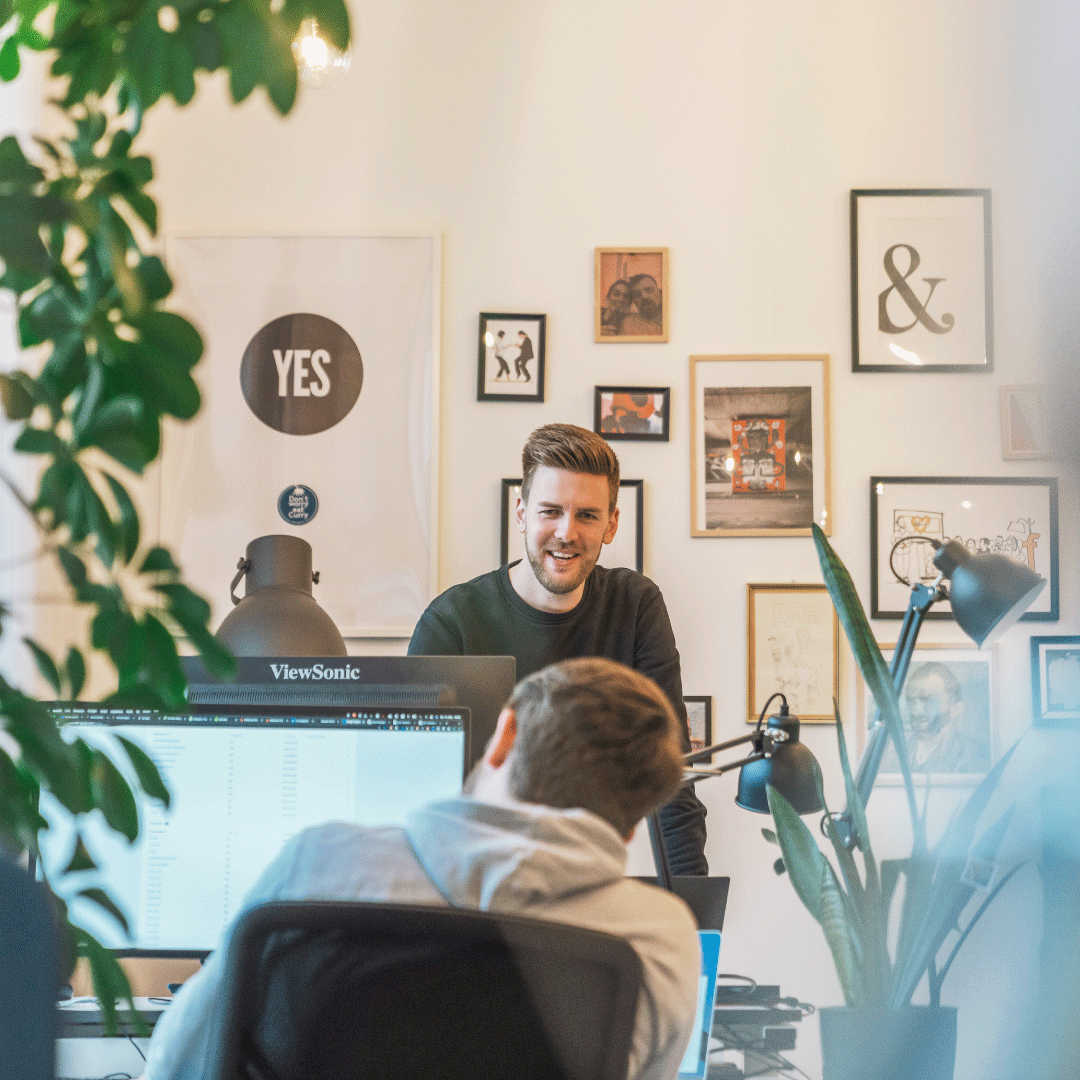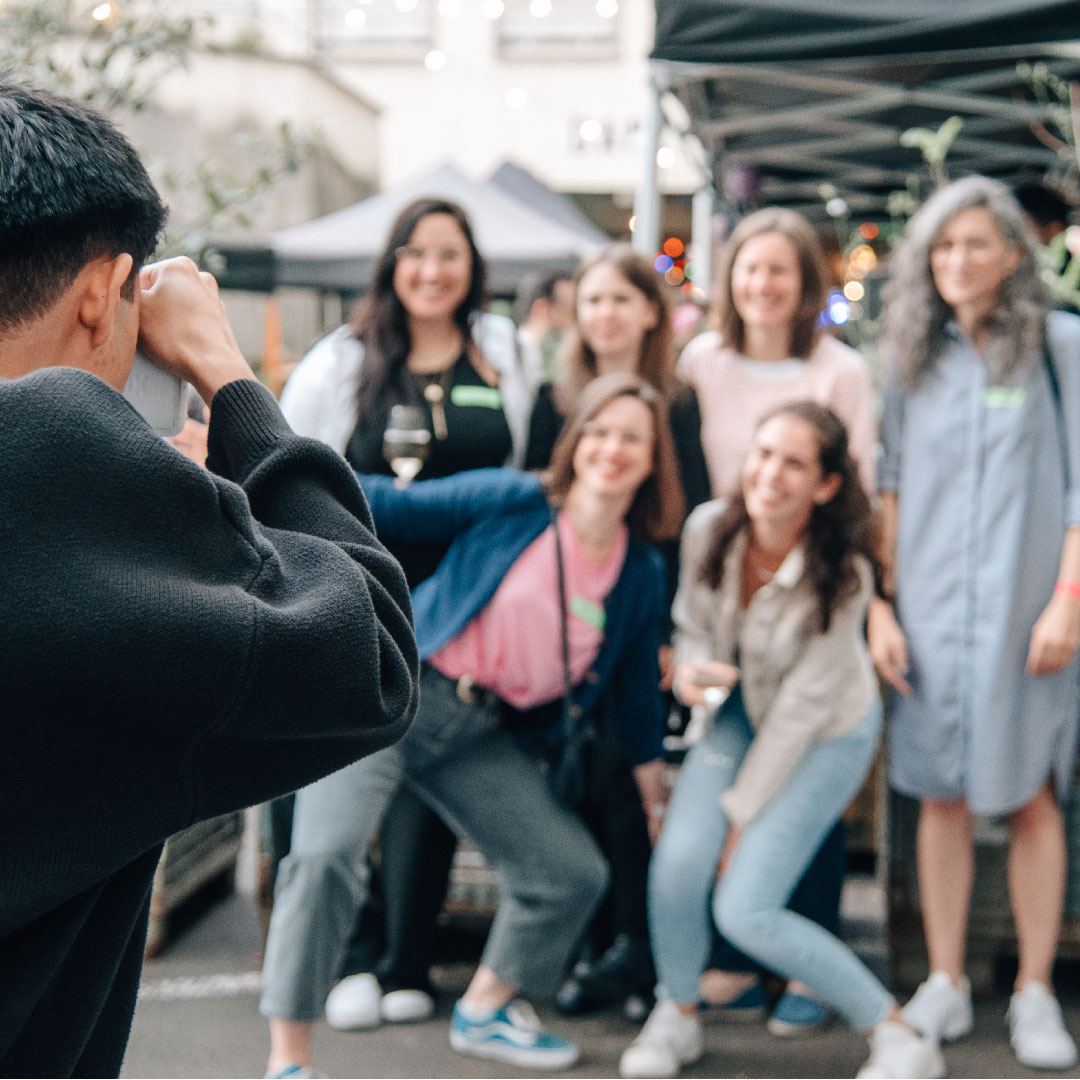 We focus on the people who define our Group
Alongside our ongoing business operations, our focus was therefore very much on talent and our employer branding. Investing in the people who shape our agency group and make it unique is not only critical to our business, but first and foremost a matter close to our heart as the Management Board.
We conduct an eNPS (Employee Net Promoter Score) survey each year to gain insights into our performance as an employer through feedback from our employees, with the aim of understanding what we do well and where we could do even better. We are pleased to have achieved a score of +32 this year (for comparison: Amazon and Accenture score +15, and Google +36). This result means an improvement of 3 points over 2021. But the specific feedback is more important to us than the score itself. This year, it was clearly evident that making work more flexible is a strong point of the SYZYGY GROUP as an employer brand. We also strive every day to be a diverse and varied company where everyone feels welcome and equal. The goal is always to create equal opportunities for all.
We find it particularly noteworthy that we were all able to see and meet each other in person again in 2022, after the Covid lockdowns. By arrangement and also through chance encounters. All of us in the SYZYGY GROUP again had the immediate feeling of how fantastic and important shared experiences and personal contact are. We believe that many tasks can be performed well in a homeworking environment, but face-to-face meetings and personal interaction form the basis of our culture and good relationships with one another. It is precisely this engagement that characterises collaboration in our Group, which is why we organised many events throughout the year at all levels: full of dialogue, inspiration, relationship building, addressing strategic issues and for personal development.
We work every day to be a diverse and varied company where everyone feels welcome. Always with the aim of creating equal opportunities for everybody.
Core German market seeing strong growth
Sales in Germany rose by 14 per cent in 2022, with operating profitability reflected in a 10 per cent EBIT margin (before goodwill write-down). Our core market is thus on a strong growth trajectory.
There are several reasons for this:
Most notably, our core brand SYZYGY in Frankfurt significantly expanded its business with clients such as Miles & More, Bosch and Lufthansa. Despite our success in recruitment, the biggest challenge was vacant positions, with extensive use being made of freelancers to compensate for this lack of capacity. At the same time, flexible work models are proving a major aid to recruiting new talent. We are continuing this strategy in 2023.
Bad Homburg-based SYZYGY Techsolutions likewise posted strong growth with its existing clients, together with successfully winning new business. We see this as confirmation that establishing SYZYGY Techsolutions as a new independent brand was the right move. In addition to attractive new business opportunities, a new self-confidence emerged in the unit. This year we will focus on expanding business with the newly acquired clients and attracting new talent to Techsolutions.
SYZYGY Performance is growing and was able to win exciting new business. Combining the two locations in Munich and Hamburg is also bearing its first fruits, including the successful merging of consulting expertise, re-positioning of SYZYGY Performance in the market and establishment of a shared culture.
Following the departure of founder and CEO Matthias Weth, we changed the management line-up and leadership team. The appointment of Dirk Lanio as managing director with a start date of April 1, 2023 means that we have now completed the senior team headed by managing director André Vieregge. On the back of this progress, we are confident about the prospects for this unit in the new financial year.
The leadership changes at strategy consultancy firm diffferent, which has offices in Berlin and Munich, were successfully completed. Kristina Bonitz became sole CEO with effect from June 1, 2022 and now manages the business together with Sascha Mahlke. The new management team, new growth positioning and close collaboration with the other units in our Group led to significant new business successes in terms of both volume and nature. As a result, we also take a confident view of the future of this consultancy unit.
International companies continuing their success
Our international companies all achieved strong growth. The previous year's positive performance continued in the UK and the US; sales were up by 16 per cent, with a 14 per cent EBIT margin.
The management team headed by Matt Brown, the CEO appointed in 2022, has notched up some very encouraging successes. Business with PayPal, for example, one of our existing clients in the region, was further expanded, as were contracts from clients such as Hilti and Allergan. The progress made in the UK and US also confirms that close cooperation between the individual units helps to fuel continuous growth. Brown and his team have also succeeded in building a strong SYZYGY employer brand in the UK, which has helped to reduce staff turnover. This is reflected in its recognition as one of the 100 Best Places to Work 2023 in England, awarded by the highly regarded Campaign magazine.
Our Polish subsidiaries Ars Thanea and SYZYGY Warsaw succeeded in gaining new big-name clients and also further expanded their business with existing clients, due in part to close cooperation with the German SYZYGY companies and the WPP agency group. The Polish companies posted strong sales growth of 25 per cent for the second year in a row. Focusing on e-commerce and creativity in CGI (3D animation) continues to pay off. Also noteworthy is the high level of employee satisfaction following the decision by SYZYGY Warsaw to adopt the new Teal work model, which is based on transparency and self-management.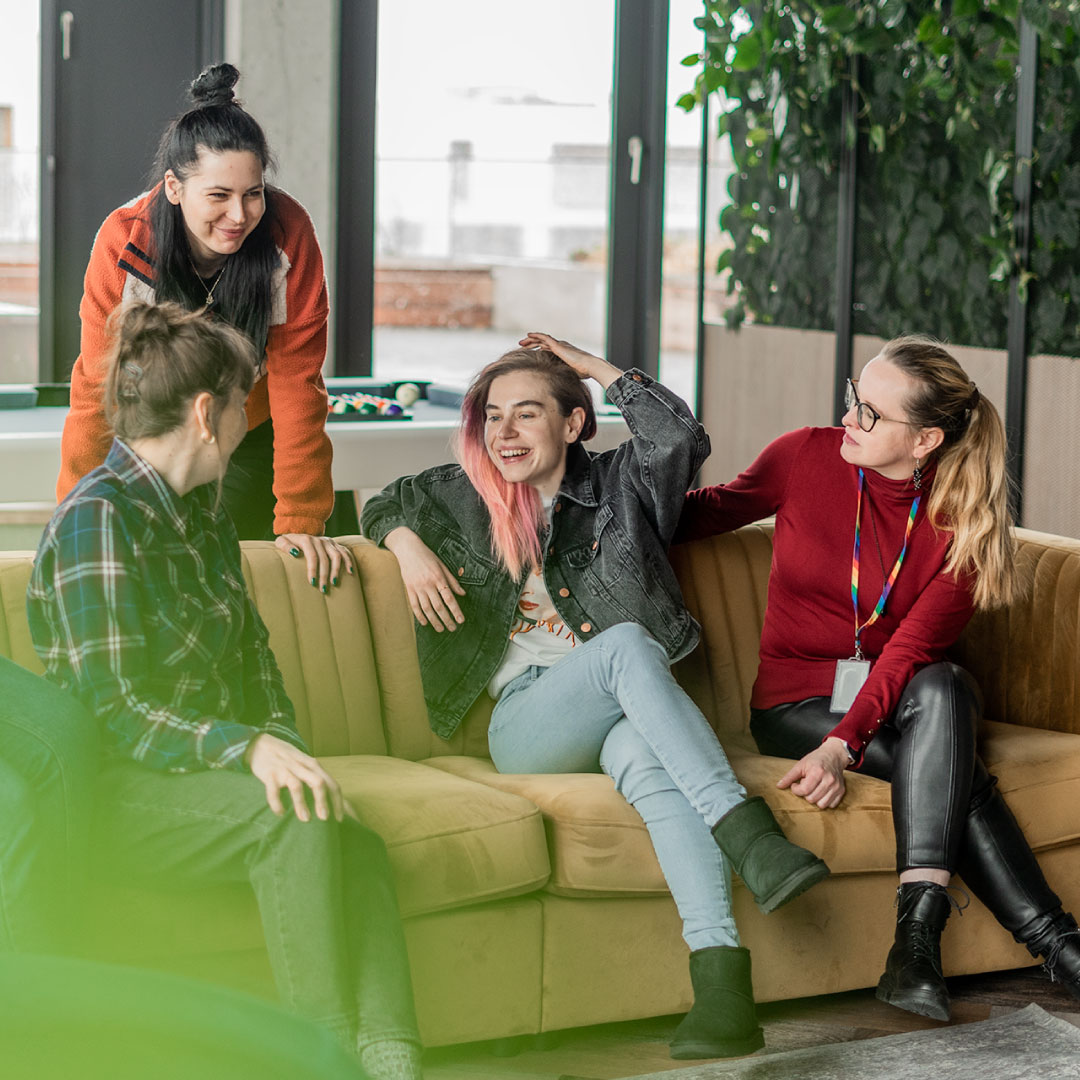 We have a clear mission
Our Group aims to make a difference with digital solutions, as highlighted by our slogan:
SYZYGY GROUP. Digital that makes a difference
We believe that sustainability is also a key part of this. Accordingly, we are committed to ensuring that our actions also have a positive impact over the long term. We want to make a real difference with our services and solutions, both on a large and small scale, for our teams, our clients, our shareholders, for wider society and for the environment.
That is why we align our goals and activities with sustainable development principles. We are guided in this by the Sustainable Development Goals (SDGs), the current global objectives of the United Nations (UN) in this respect. Our specific focus is on the goals around climate, equal opportunities and education and we have defined corresponding action items.
Outlook
The economic situation will remain uncertain and difficult to predict this year. Inflation, high energy prices, rising interest rates, skills shortages, uncertainty in the markets and a reluctance to invest remain defining features. For this reason, we continue to closely observe and analyse these trends and their relevance to our business, as well as the impact on all those who play a part in shaping the SYZYGY GROUP every day and in enabling it to succeed.
Despite all the geopolitical and economic challenges, we are confident about the SYZYGY GROUP's future development. We are optimistic that we will be able to achieve organic sales growth of around 6 to 8 per cent with an EBIT margin of roughly 9 to 10 per cent for our Group in 2023, across all units in Germany and abroad. With our clear positioning, end-to-end services for digitisation and digital experiences, and the ability to offer our services as an integrated package, we will maintain a strong position in the market. That will also provide the basis for the next stage of our development, which includes organically expanding our portfolio of services while also seeking to continue our successful M&A strategy. Our operating cash flow, high equity ratio and strong credit rating provide us with the necessary headroom.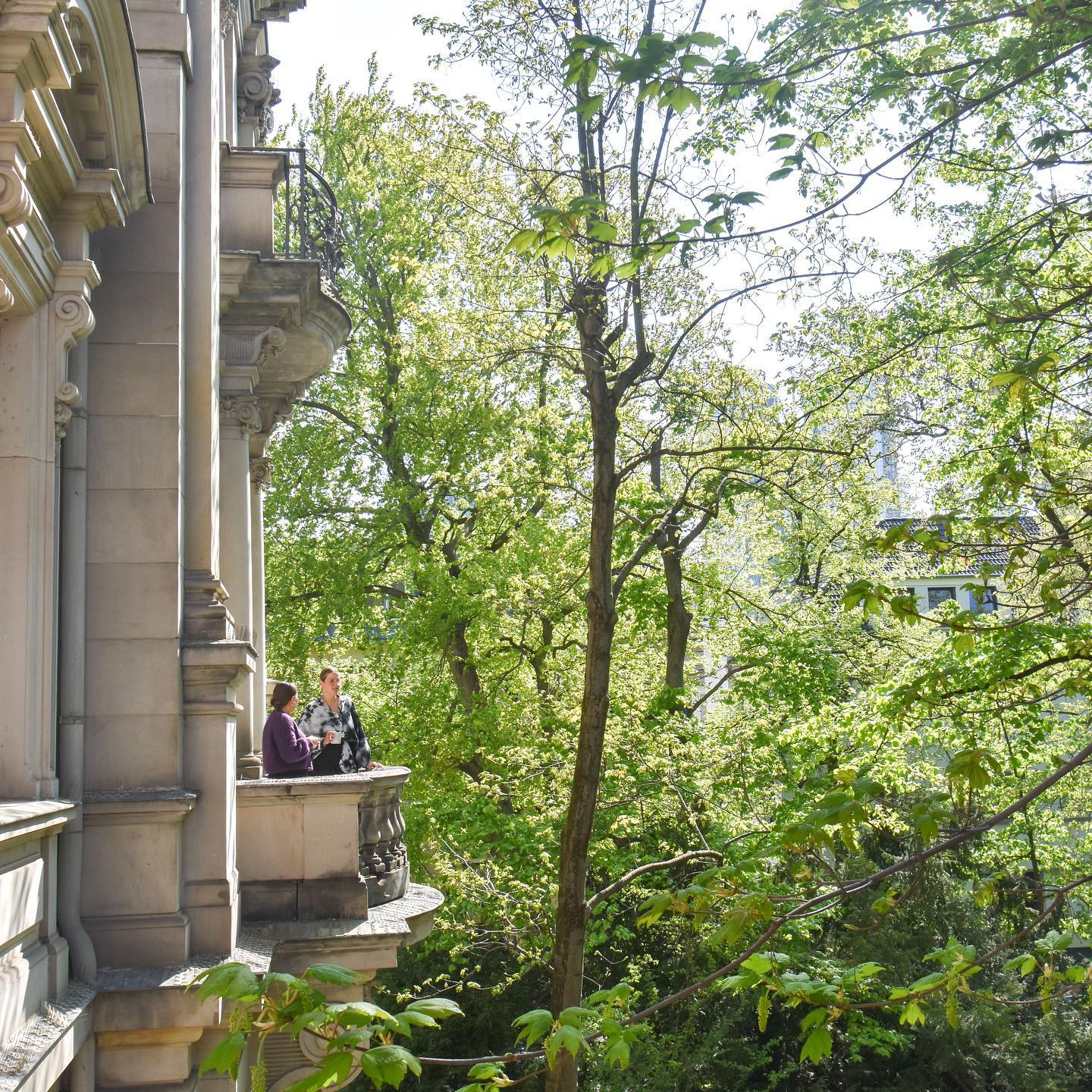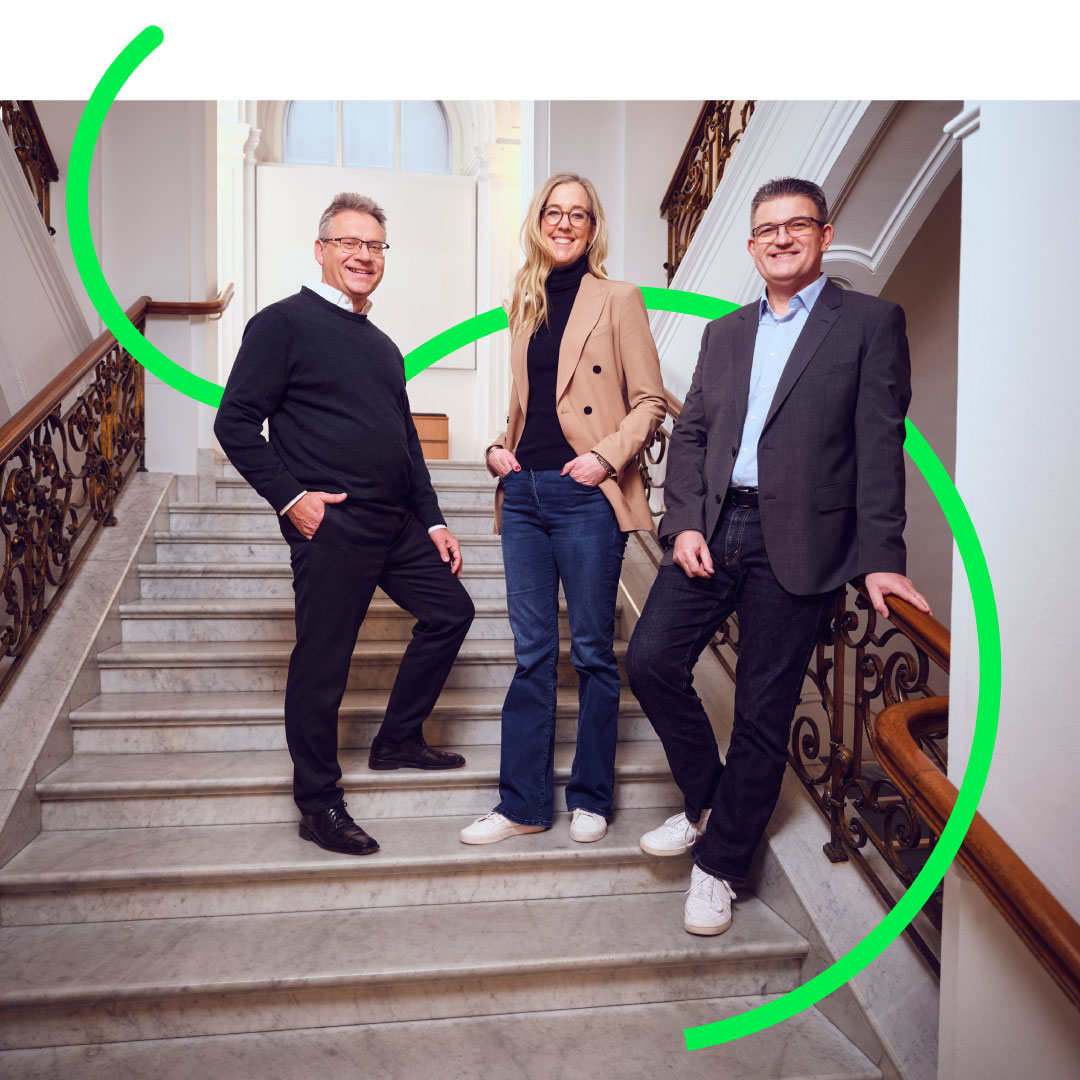 Many thanks
The Management Board of the SYZYGY GROUP would like to sincerely thank its clients for their trust and you, our shareholders, for your loyalty in these challenging times. Very special thanks go to our around 600 employees, who show huge commitment every day and are working actively on the future of the SYZYGY GROUP, and to their families for the support they provide.
We would also like to thank the Supervisory Board for its effective, supportive and farsighted work. Our special appreciation goes to Antje Neubauer, who became chair of the Supervisory Board in July 2022 after being confirmed by the shareholders at the Annual General Meeting. We are delighted that Antje Neubauer now rounds out the Supervisory Board with the corporate insights gained through her professional expertise in marketing, communication, sustainability and digital transformation. Antje Neubauer thus also brings our clients' viewpoint to our group of companies.
We wish you and all of us at the SYZYGY GROUP a successful 2023 and look forward to continuing our collaboration, partnership and shared journey.
On behalf of the entire SYZYGY GROUP Management Board
Investor Relations & New Business
Susan Wallenborn