Emotional worlds behind digital technologies
Digital is more than technology. Digital is emotion. It's about real people and their positive digital experiences. Because digital should make our lives easier and better.
This podcast highlights precisely those digital experiences that make the difference for people, brands and society. Franziska von Lewinski, CEO of the digital agency SYZYGY GROUP, talks to inspiring interview guests – from personal to corporate perspectives – and shows what is possible with digital.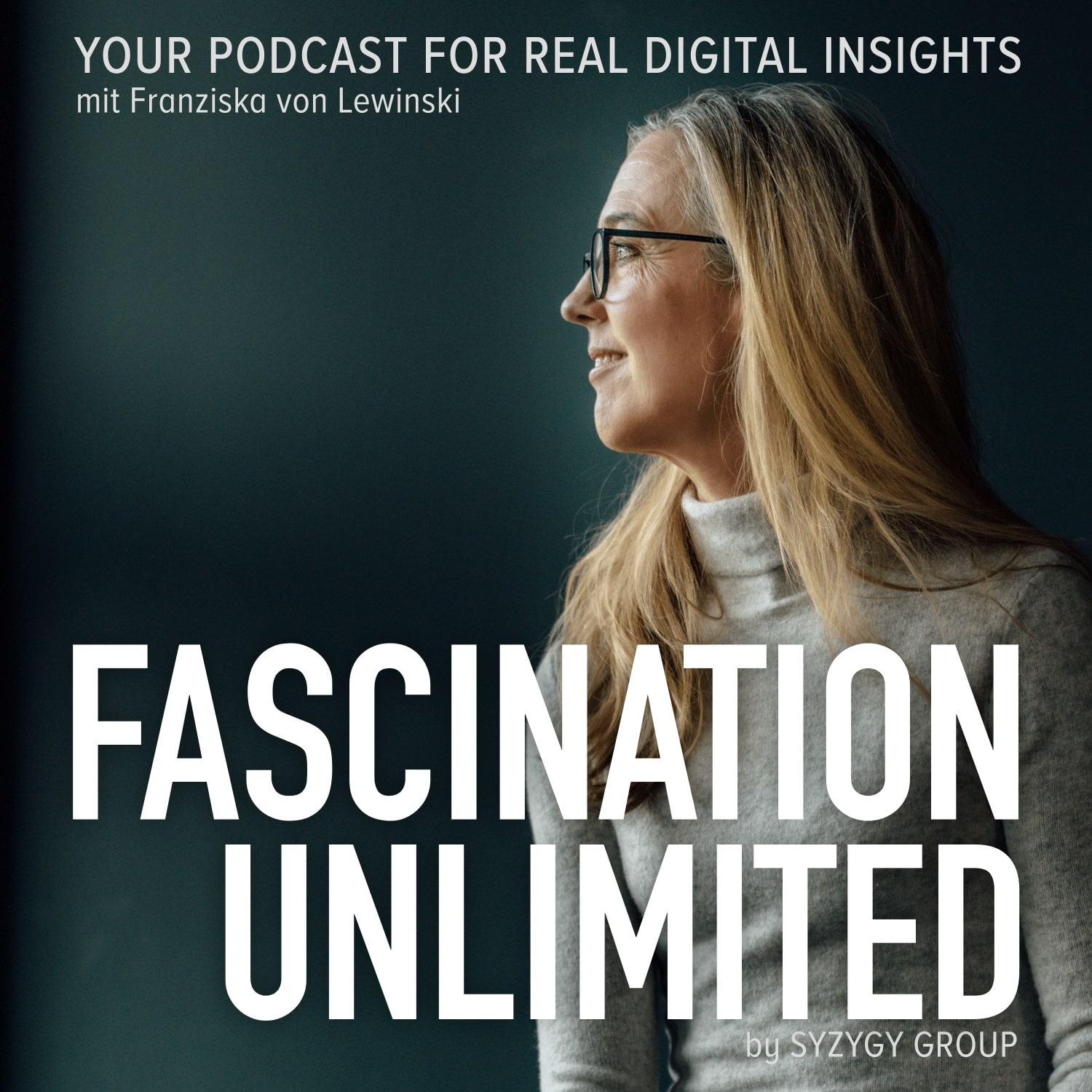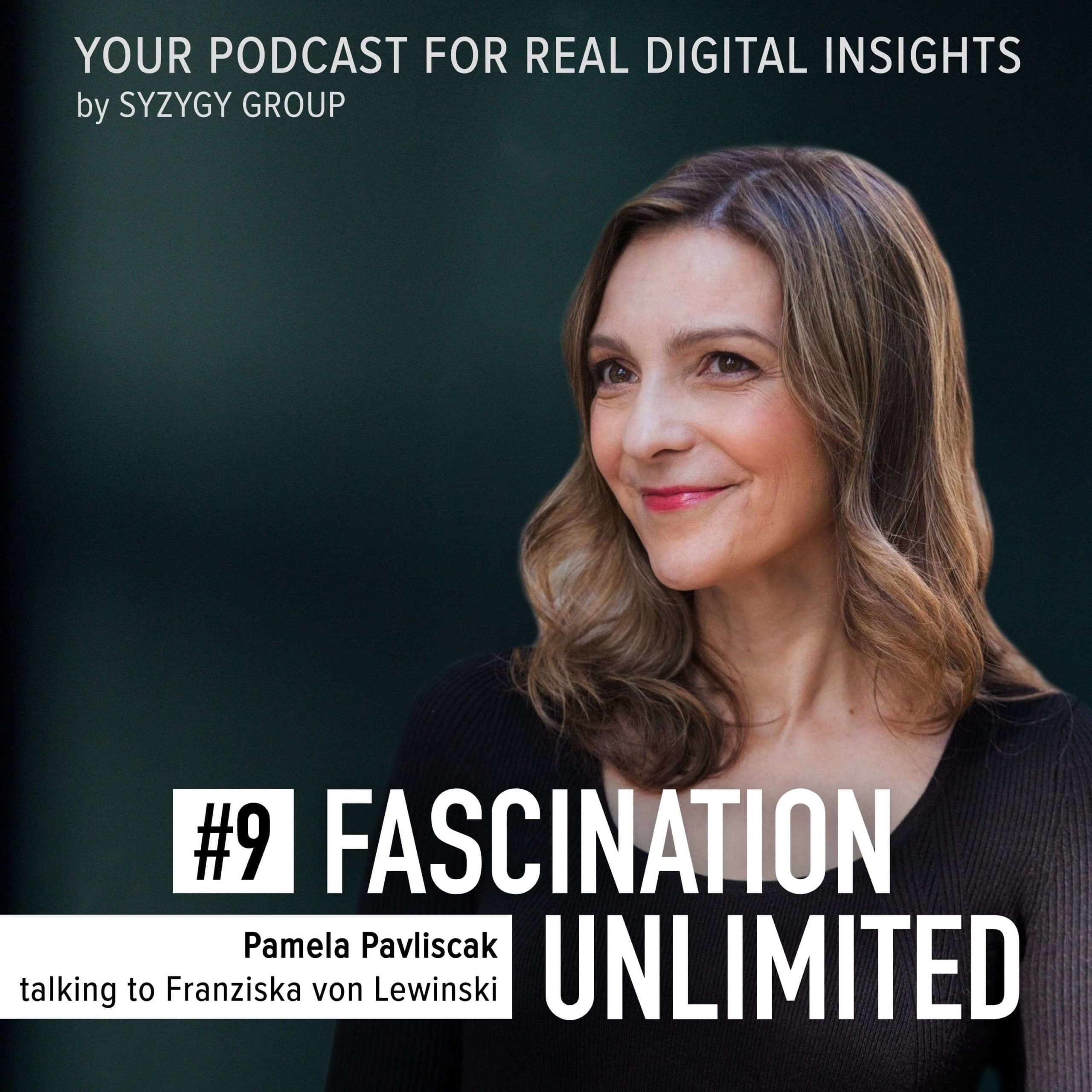 Episode #9 Pamela Pavliscak
In this first international episode of Fascination Unlimited, we explore the fascinating world of digital emotions with Pamela Pavliscak, an Emotiongrapher and design researcher from New York. With host Franziska von Lewinksi, Pamela talks about how positive technology can trigger emotions beyond satisfaction, calmness, or joy, and even counteract negative emotions. And about the idea that artificial intelligence might soon be able to read our emotions better than we can. Join us for an insightful and thought-provoking conversation on how emotions and technology intersect in our daily lives.
Episode #8 Marc Dassler
What was science fiction for years is now reality: robots that do the work of humans. We already know them very well as lawnmowers or hoovers. But they can not only make our everyday lives easier, they can also protect us from dangerous work – such as in industrial plants. In the latest episode of Fascination Unlimited, Marc Dassler, CEO of the start-up Energy Robotics, talks about the tasks they take on and why they could be a blessing in times of labour shortage.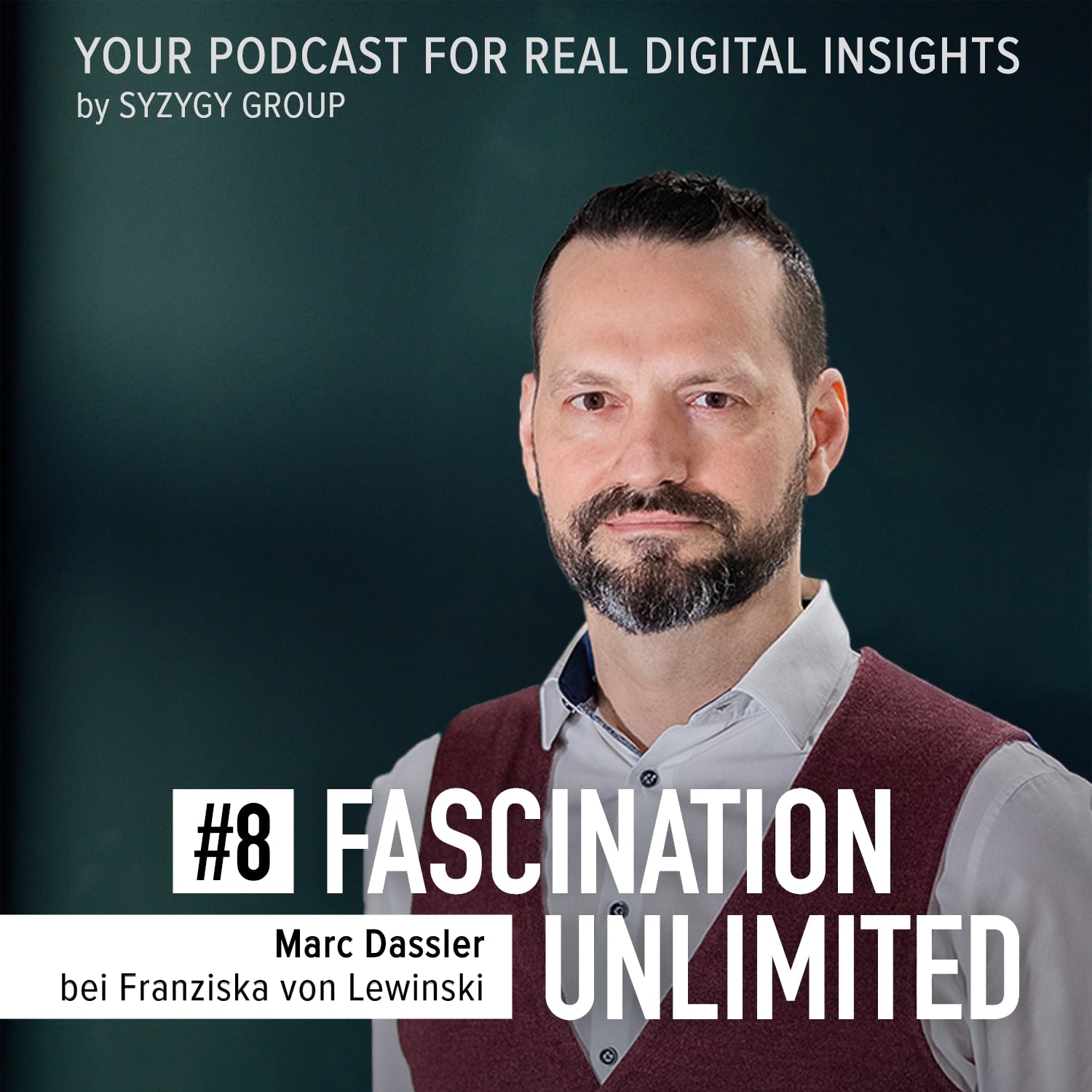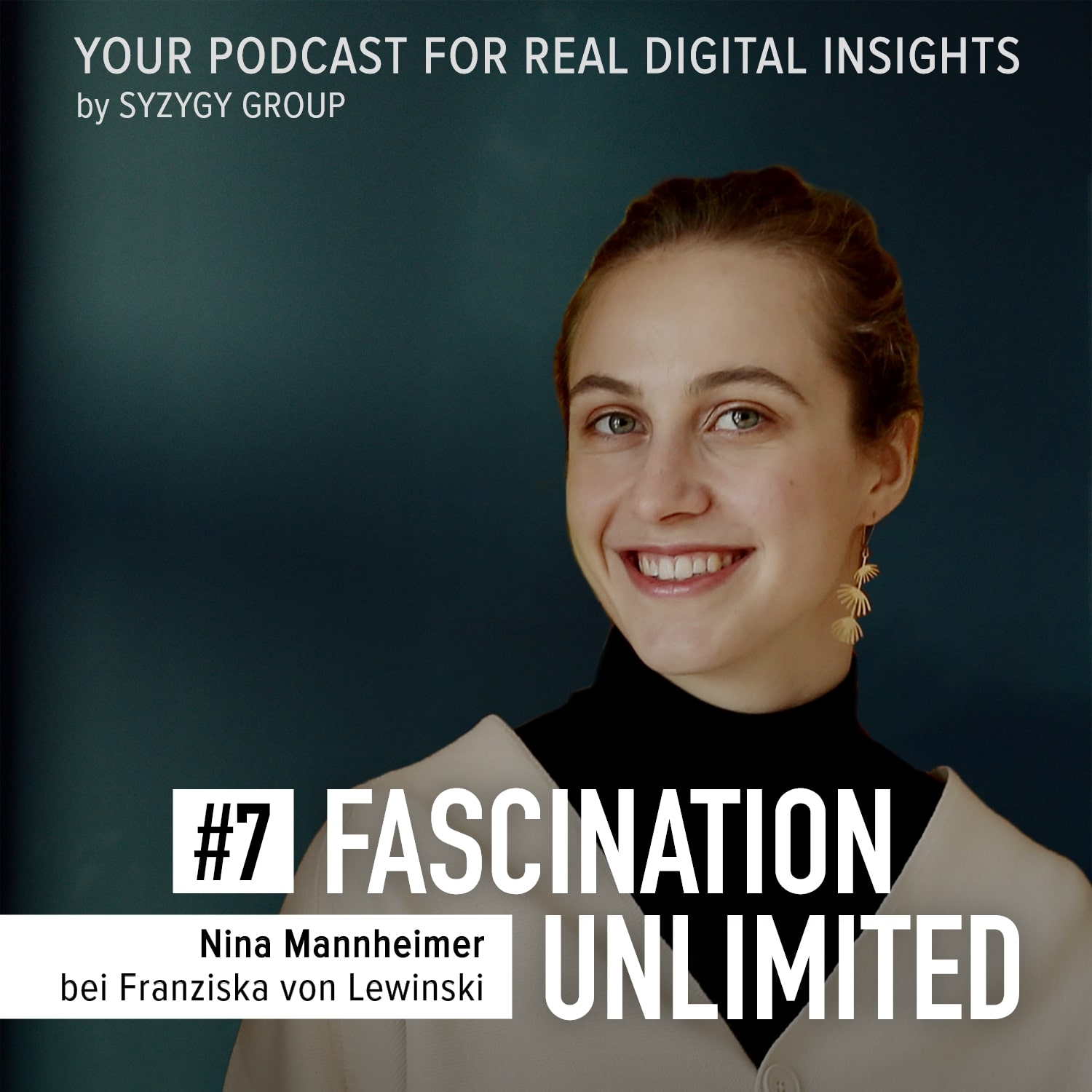 Episode #7 Nina Mannheimer
Digitalisation can provide real added value for climate protection, and it can do so in a very simple and uncomplicated way. In this episode of Fascination Unlimited, co-founder Nina Mannheimer tells us how this can work. Her start-up Klim has developed an app that supports farmers in implementing regenerative agriculture. In her opinion, farmers want to protect the planet at all costs, they just need the tools to do it.
Episode #6 Lunia Hara
When it comes to advanced digital countries, we Germans like to take our cue from the digital state of Estonia. But it is also worth taking a look further south: Zambia has a nationwide mobile phone network and is open to new technologies. Digital expert Lunia Hara talks about the role of mobile phones and social media for the people there and how digitalisation promotes the world of work, society and participation in politics and world events in the new episode of Fascination Unlimited.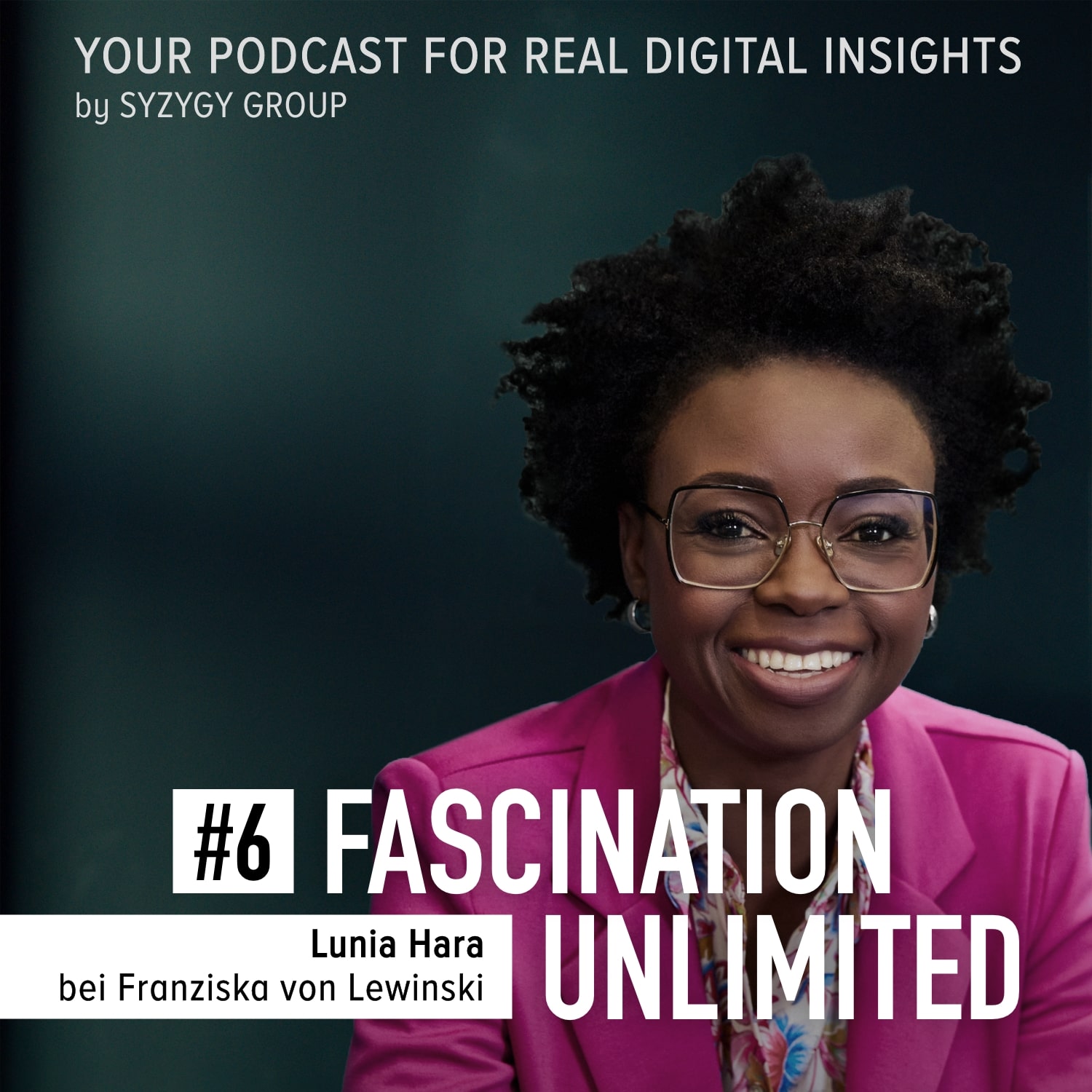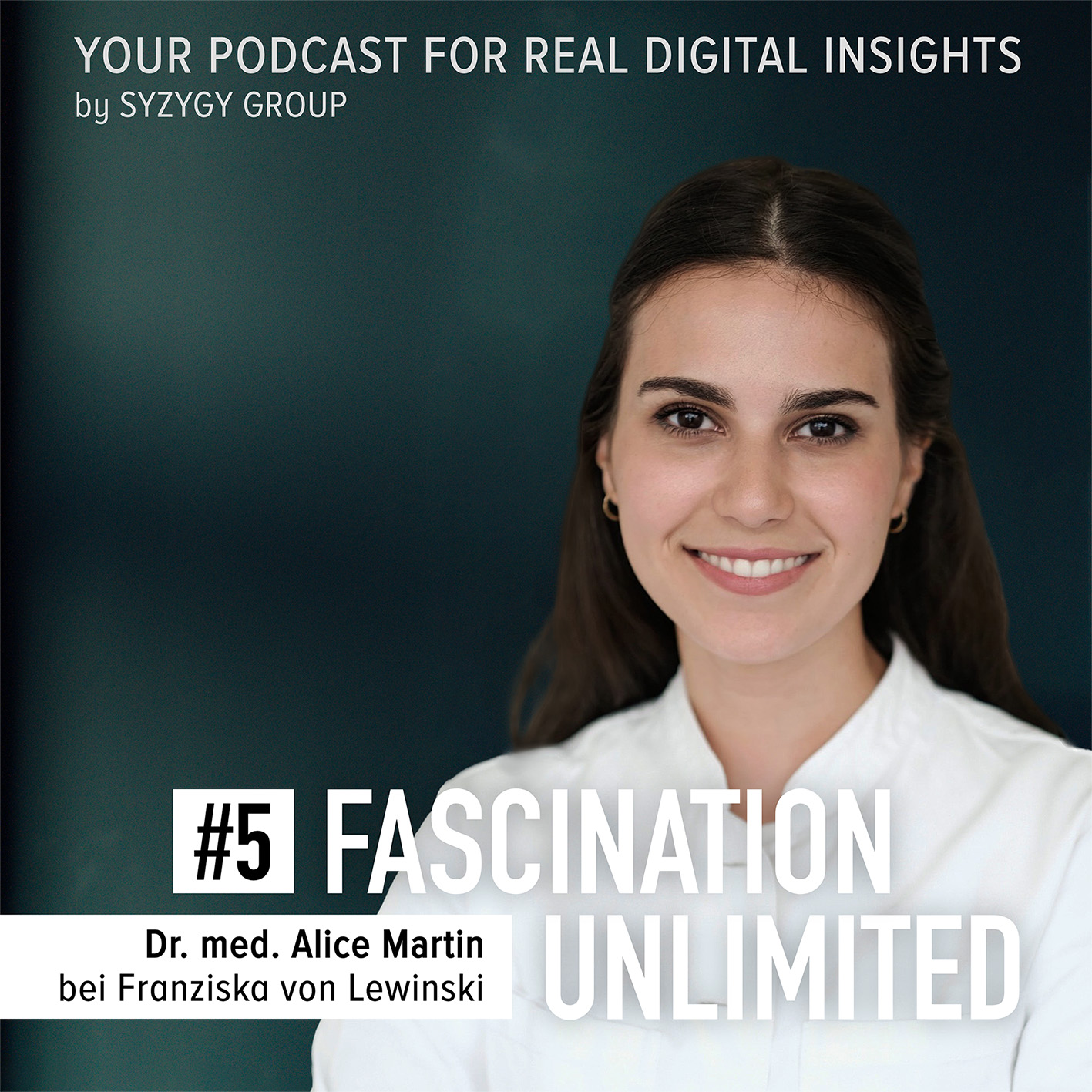 Episode #5 Dr. med. Alice Martin
A visit to the doctor without a physical contact? A diagnosis without a conversation? Dermanostic is a digital dermatology practice that stands out for its positive patient reviews. How can it be that for such a sensitive topic as our health, the digital path triggers so much satisfaction? How can a trusting doctor-patient relationship be maintained without physical contact? Dr. med. Alice Martin, co-founder of Dermanostic, talks about this in this episode of Fascination Unlimited.
Episode #4 Christian Mio Loclair
Since facebook was renamed meta, the term metaverse has become established in society. But how significant is this new virtual space becoming? What can draw people into the metaverse? What is the crucial difference to the established social media? And what role should big brands play in the Metaverse? Christian Mio Loclair, co-founder of the Berlin-based metaverse company Journee, talks about this with Franziska von Lewinski in this episode. He says: "The Metaverse will turn people all over the world from "passive to explorative users".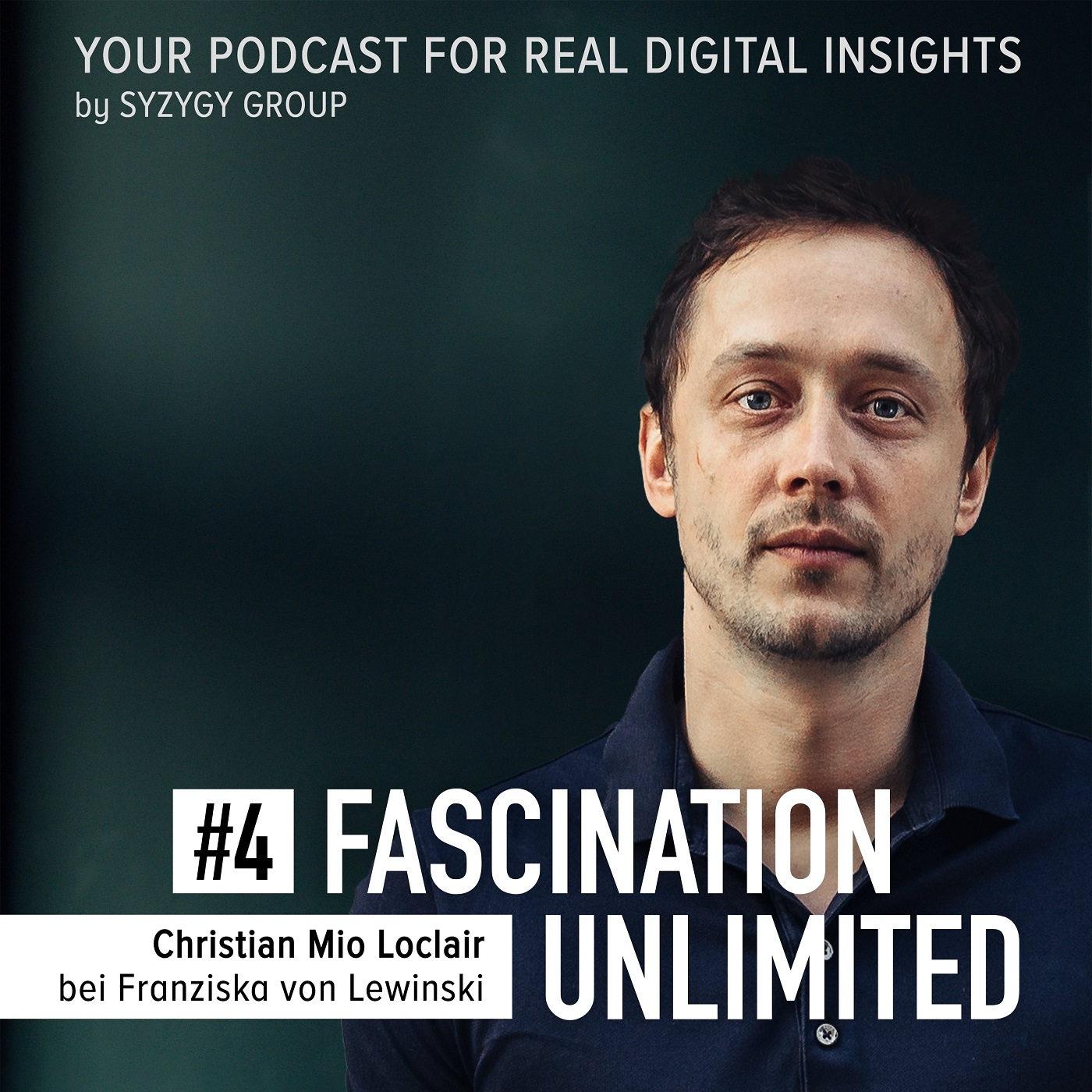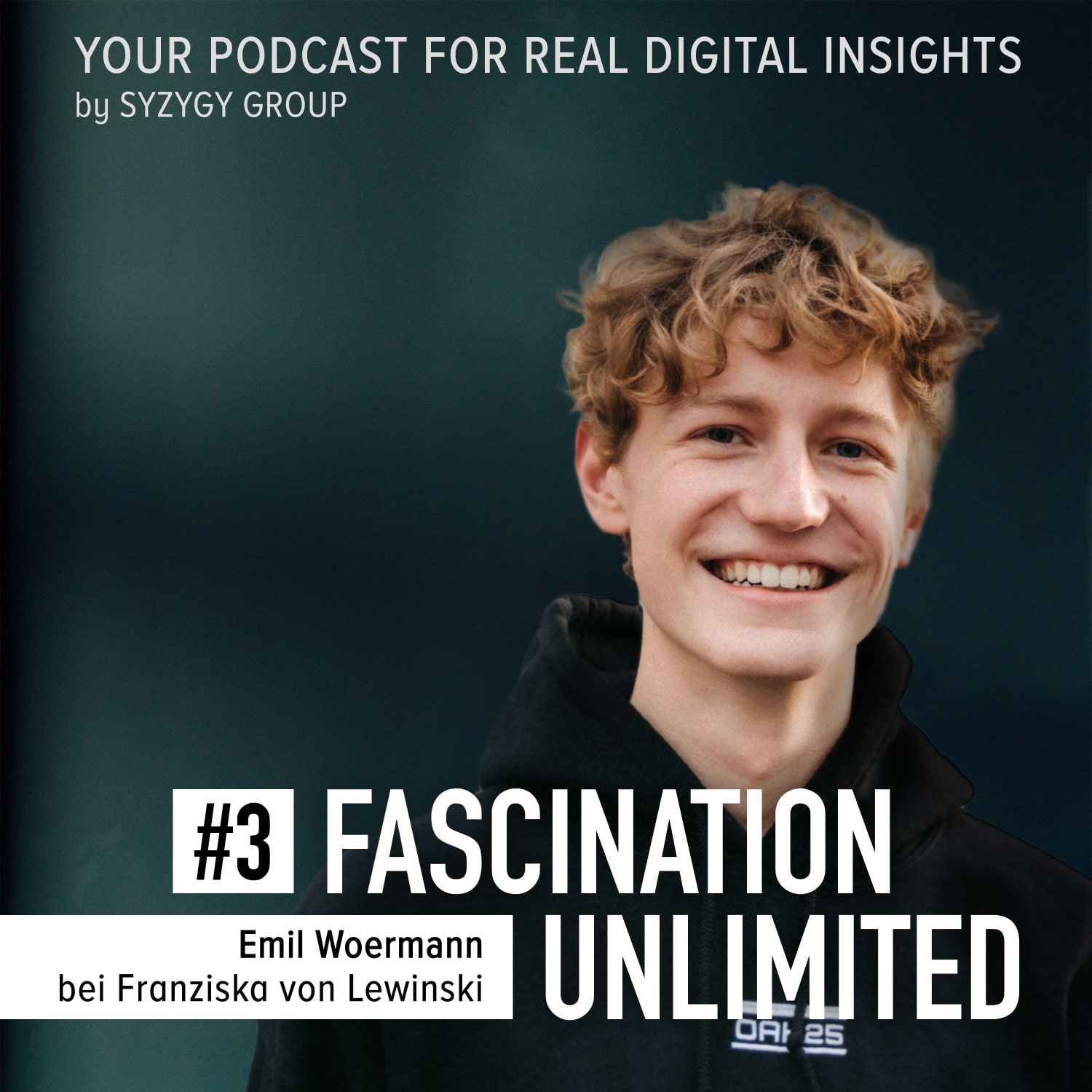 Episode #3 Emil Woermann
Talking to GenZ for once, instead of just about them. In this case with 21-year-old Emil Woermann, co-founder of the e-commerce label Oak25. Whether he remembers his first internet moment, what it was like growing up with it and how digital paved his career path, helped him find prominent investors like Tarek Müller (CEO About You) and even saved his start-up from a corona-ridden insolvency, is what he talks about with host Franziska von Lewinski in the third episode of "Fascination Unlimited. Your Podcast for real digital Insights". 
Episode #2 Alisha Andert
"The entire legal sector must become more service-oriented. We need a relaunch here" – this is the core message of Alisha Andert, co-founder of the innovation consultancy "This is Legal Design", which specialises in the legal sector. In this episode of the SYZYGY GROUP podcast "Fascination Unlimited – Your Podcast for real digital Insights", lawyer Alisha Andert talks about how important the digitalisation of the judiciary and the legal sector is "It's not a nice to have, it's a must have" and explains how properly used digital technologies provide more security in dealing with our laws.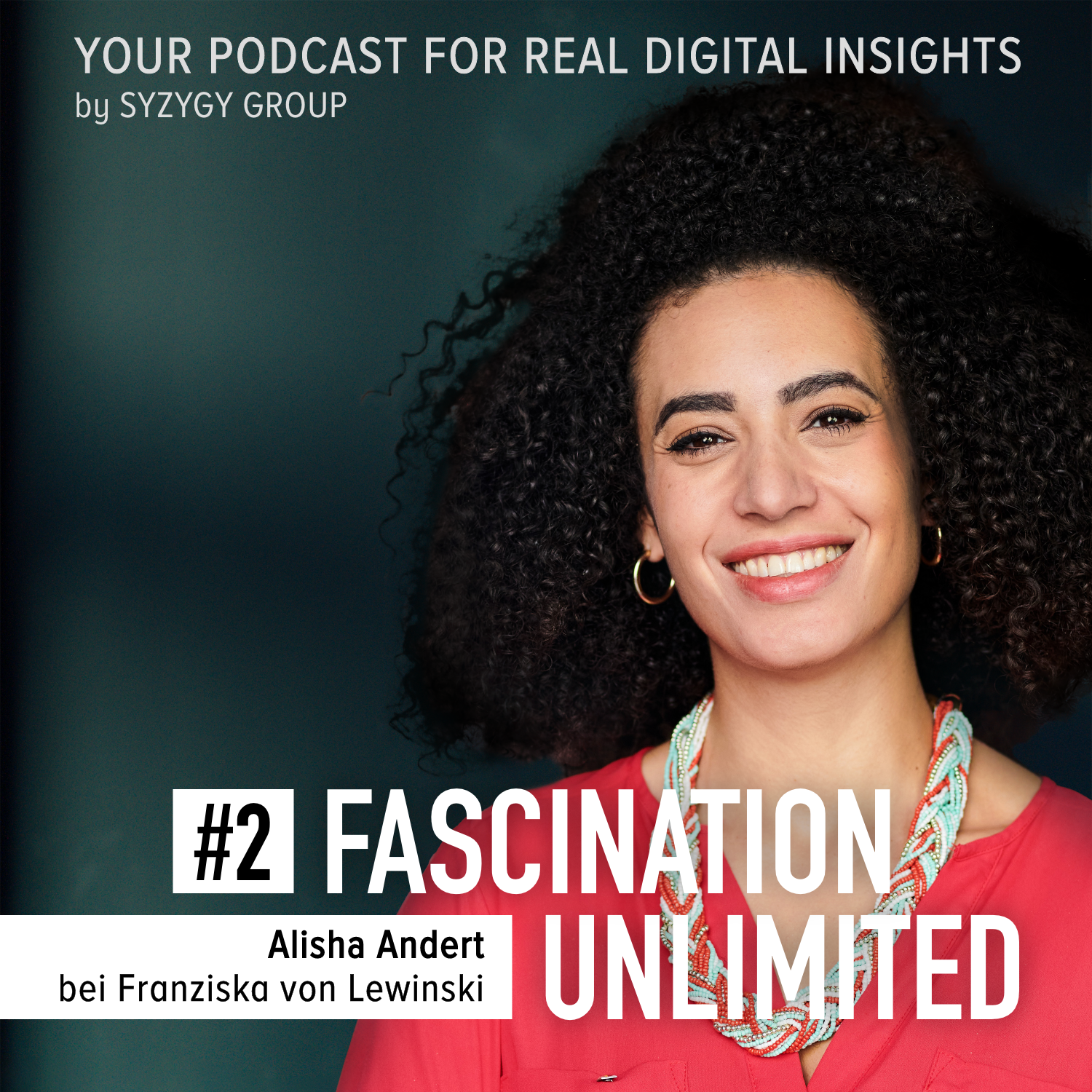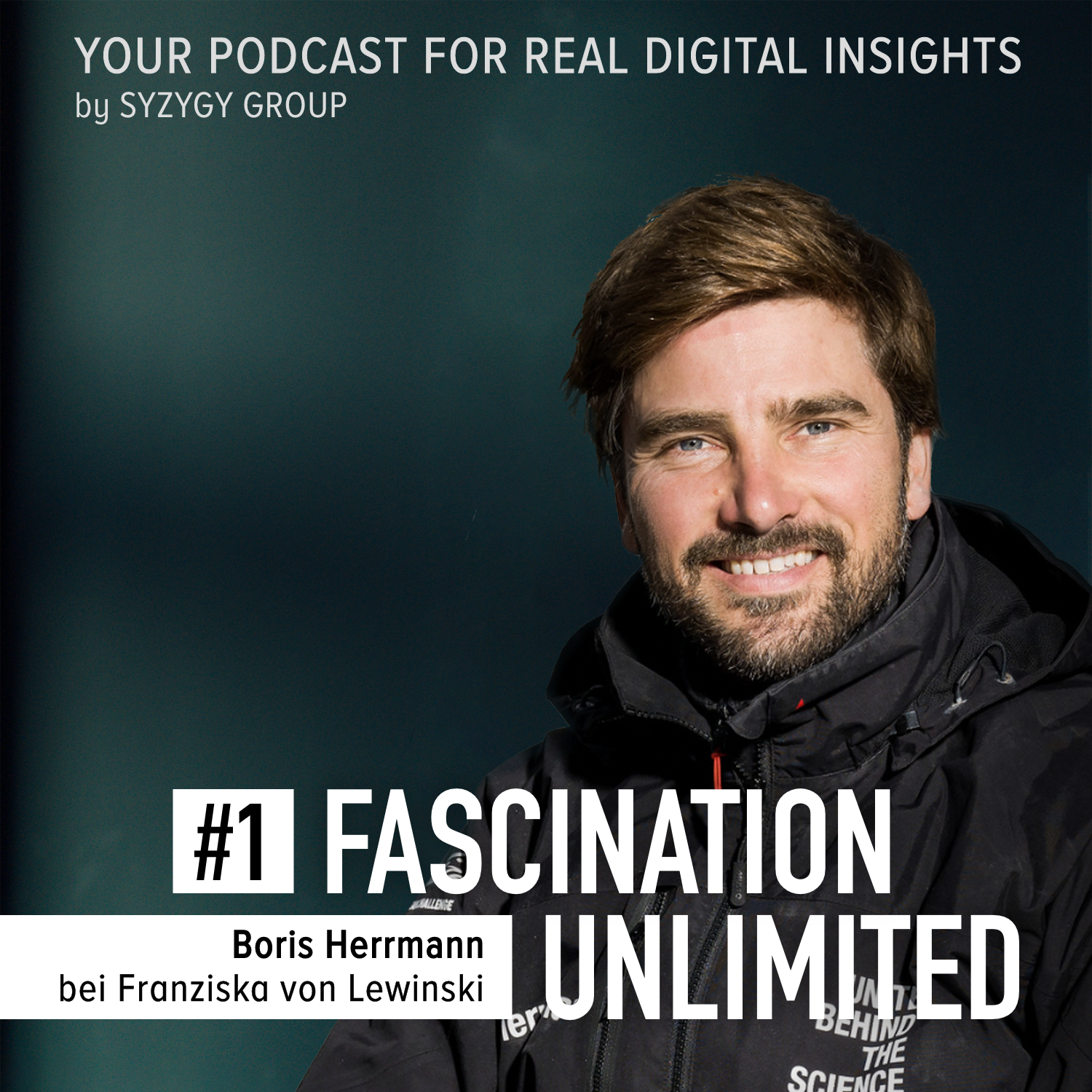 Episode #1 Boris Herrmann
Boris Herrmann is probably the best-known German professional sailor, has sailed Great Thunberg across the Atlantic, came 5th in the world's toughest single-handed sailing regatta, the Vendee Globe 2020, and has made a major contribution to climate protection through his circumnavigation of the globe.
In this episode, Franziska von Lewinski talks to Boris Herrmann about how digitalisation has changed sailing and what this means for him as a sailor in particular. Whether the new technologies help to better bear the loneliness on board and convey a feeling of security, why data collection gives the sport of sailing another meaning and why shipping can learn from professional sailing in order to achieve its Co2 reduction targets.
Digital experiences can evoke just as much emotion as, say, a visually stunning TV commercial. And that's exactly what I want to make visible with this podcast. I also hope that the conversations with my guests will inspire listeners to think in new ways. Digital is emotion and more than technology. Positive digital experiences can make a difference for people, for brands and companies, and thus also for our society.

Franziska von Lewinski

CEO SYZYGY GROUP