Creating innovative digital solutions and experiences calls for more than just expertise and good ideas. You also need the latest state-of-the-art equipment. But how can this be reconciled with sustainability principles? Frank Ladner pursues a sustainable strategy with regard to the use of electronic devices.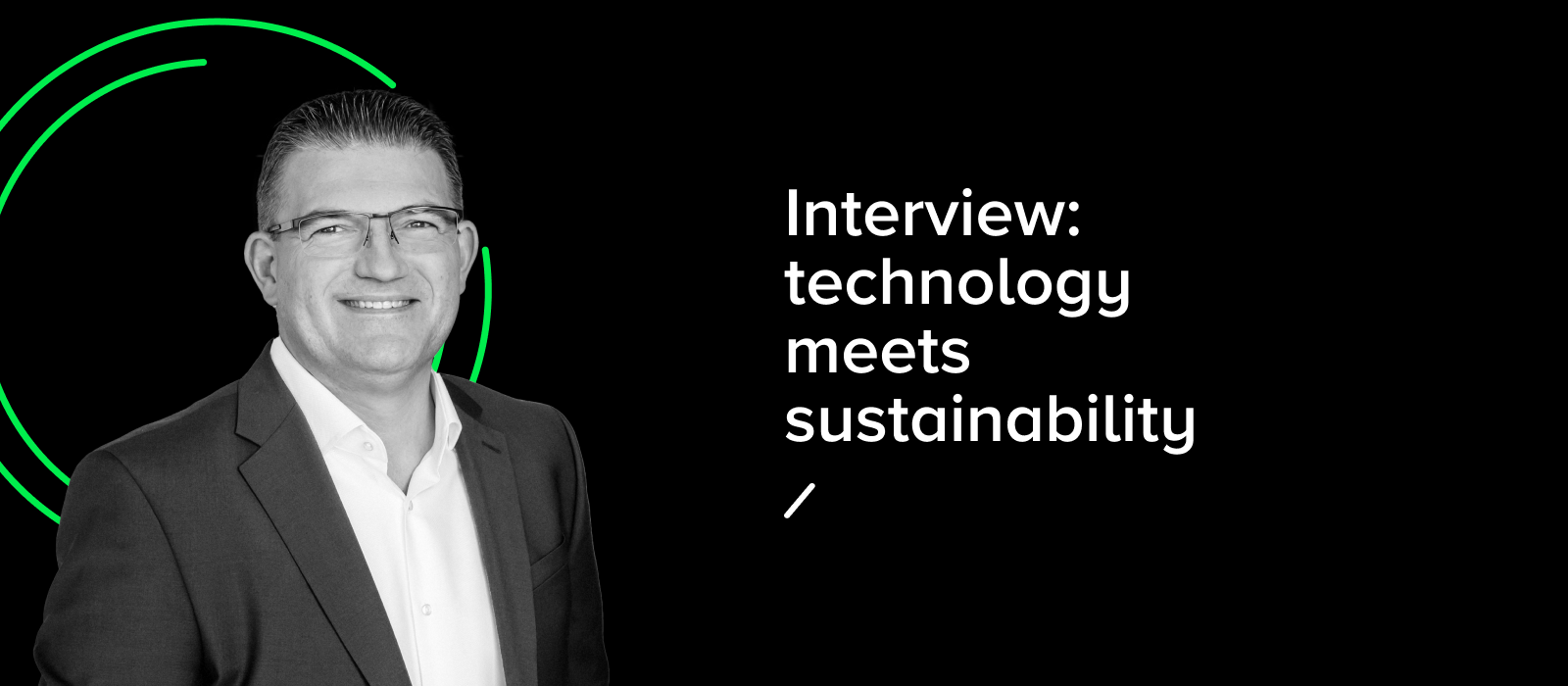 Mr Ladner, what are you doing differently from other companies?

Computers and laptops are often rented or leased by firms and replaced when the contract expires. We buy our devices. This has multiple advantages for us as a company, for our employees and for the environment.
What is the advantage of buying devices?

It helps us to minimise energy and resource consumption, thus reducing overall emissions, by extending the usage period of our electronic devices. They are included in our CO₂ footprint in the year of purchase. This means that in each additional year of use, the amount of emissions produced by the devices no longer needs to be recorded. Take computers and laptops, for example. We use these for around four years instead of the usual two years.
What level of emissions are we talking about per year?

In 2022, purchased electronic devices accounted for total CO₂ emissions of 156 tonnes. That equates to 0.3 t CO₂e per employee.
What happens to the devices when they are replaced after four years?

Mobile phones and laptops are still good for another few years. Even if they don't have all the latest features, they still work okay. We sell these devices in our online store, which is very popular with employees. Any device that no longer works is recycled.
Do you use environmentally friendly paper?

For ecological reasons, we make sure we use recycled paper (FSC) and also avoid printing, where possible.
Talking about recycling:
For toner cartridges, we recently achieved a saving of 72 per cent of the waste volume by collecting the empty containers in our German companies in a collection box provided by the Caritas or the "European Recycling Platform", from where they are processed and refilled by a certified specialist company.