In the first episode, professional sailor Boris Herrmann talks to podcast host Franziska von Lewinski about how digital makes ocean racing less lonely and gives the sport a broader meaning 
Emotions and digital technology seem like a big contrast at first. But used properly, technologies trigger positive feelings such as safety, connection, well-being, and joy. The new SYZYGY GROUP podcast " Fascination Unlimited – Your Podcast for Real Digital Insights " begins today, with each episode exploring the emotional and inspiring worlds hidden behind our abstract understanding of digital technology. 
Host Franziska von Lewinski, CEO of the SYZYGY GROUP and a digital pioneer for more than 20 years, converses with people from all walks of life. Her first guest is professional sailor Boris Herrmann. The Vendée Globe participant who has circumnavigated the globe multiple times, explains how innovative new methods of data collection can be used in the fight against the climate crisis (and how it has bought new meaning to his sailing), and how the shipping industry can still learn a lot from sailors. 
Herrmann, who now sails with a laboratory on board that collects real-time data on the CO2 content of the oceans, enthusiastically explains how the hundreds of sensors installed on new high-performance boats are essential to the success of long voyages. He also explores the complicated relationship between new digital communication technology that helps combat loneliness at sea, but also changes a way of life that has existed for hundreds of years, saying: "It makes a huge difference, but it can also trivialize."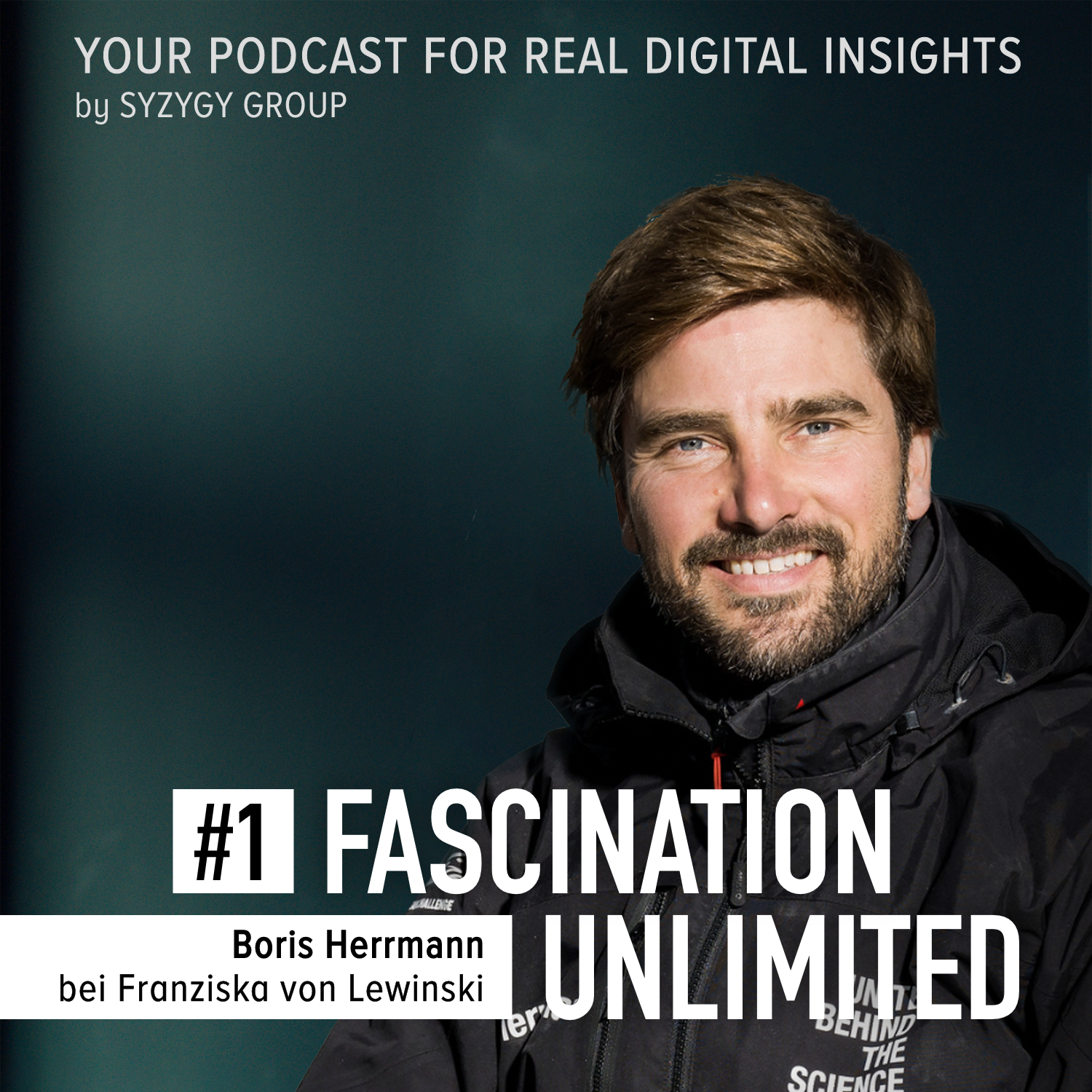 The half-hour conversation opens a podcast series that focuses exclusively on one topic: how does digital technology permeate, influence and enrich our spheres of life? Von Lewinski and her guests talk less about digital technologies themselves, rather the show is a celebration of the new possibilities and experiences that arise when technology opens a door. 
Franziska von Lewinski said: "Digital experiences can evoke just as much emotion as, say, a visually powerful TV commercial, and that's exactly what I want to make visible with this podcast. I find it fascinating how Boris Herrmann views digital experiences, how they make all the difference when singlehandedly navigated the oceans, often playing a crucial role in the most extreme situations and inhospitable conditions. It's a clear example of how important positive digital experiences are for people, for brands and companies, and thus also for our society." 
Digitale Erlebnisse können ebenso große Emotionen hervorrufen wie etwa ein bildgewaltiger TV-Werbespot. Und genau das möchte ich mit diesem Podcast sichtbar machen. Zudem wünsche ich mir, dass die Gespräche mit meinen Gästen die Zuhörer:innen zu neuen Denkweisen inspirieren.

Franziska von Lewinski

CEO SYZYGY GROUP
The first episode with Boris Herrmann starts today and can be heard on Spotify, Apple Podcasts and the usual platforms. A new episode will appear once a month. The podcast is produced by the SYZYGY GROUP. 
In the next episode of the podcast " Fascination Unlimited – Your Podcast for Real Digital Insights", Alisha Andert, lawyer and founder of "This is Legal Design" is the guest and talks to Franziska von Lewinski about our (digital) legal system.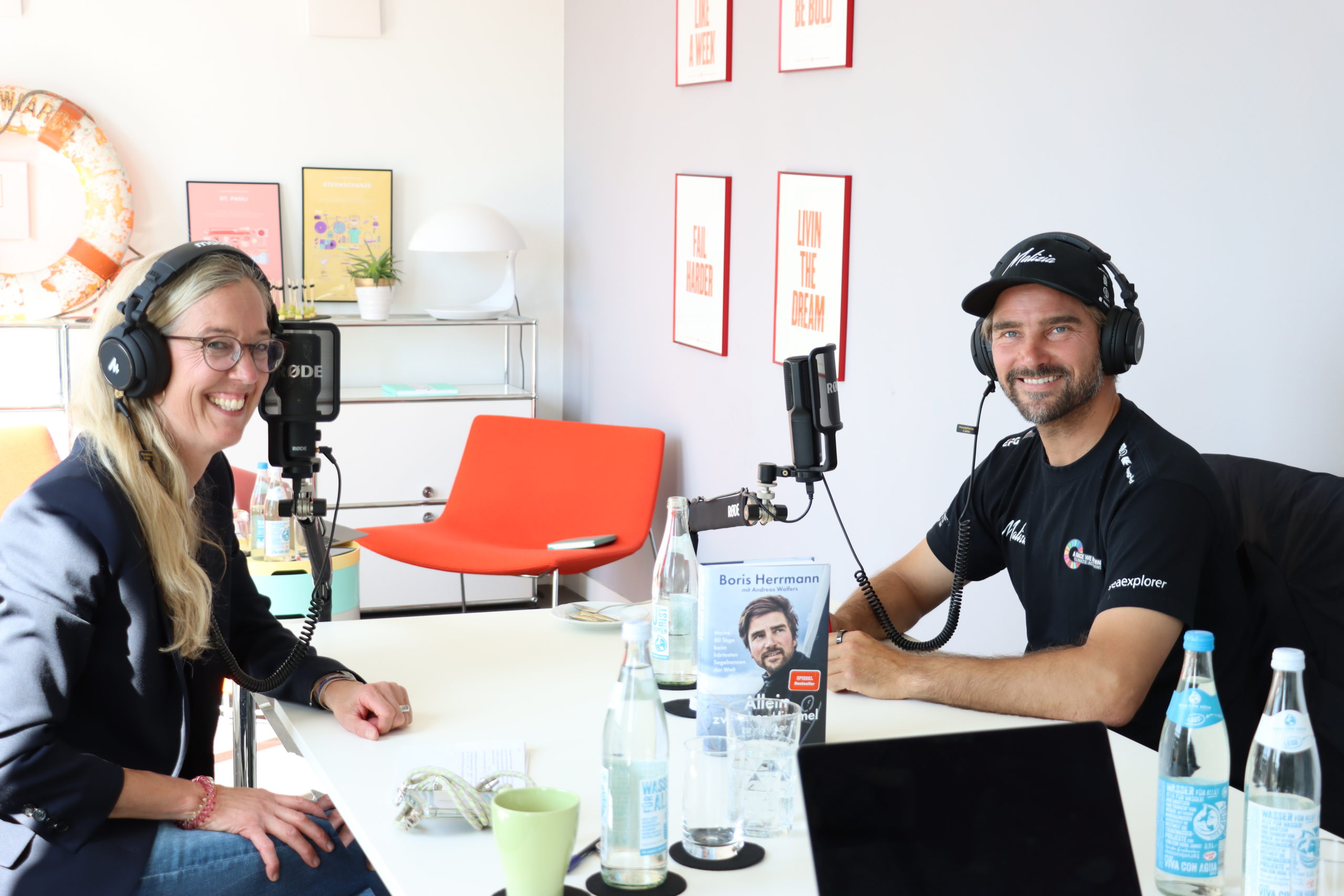 About Boris Herrmann 
Boris Herrmann is Germany's best-known ocean sailor. He has circumnavigated the globe four times and in 2020 became the first German to compete in the Vendée Globe, the toughest solo race in the world. His book about this experience, "Alone between Sky and Sea", became a bestseller. In 2016, Boris and Pierre Casiraghi founded Team Malizia. It quickly became one of the most talked about sailing teams, in large part down to its commitment to climate protection. In 2019, Boris and Pierre sailed climate activist Greta Thunberg emission-free to the UN Climate Summit in New York City. 
Team Malizia contributes to scientific research with its "Ocean Pack" on board the new IMOCA yacht Malizia-Seaexplorer. This collects data and makes it available to research institutions. Education is also an important aspect of Boris and Team Malizia's work, they support the educational programme "My Ocean Challenge", which is used in schools all over the world. Boris lives in Hamburg with his wife Birte Lorenzen-Herrmann and their daughter. 
Questions or suggestions?