In collaboration with SYZYGY Techsolutions, O₂ Telefónica Deutschland accelerated the transformation of its brands within a single portal, thereby significantly improving the quality of the sales process.
With its O2 core brand and secondary and partner brands Blau, Ortel Mobile and Ay Yildiz, O2 Telefónica Deutschland is a leading telecommunications provider for private and business customers. For our client, the digital point of sale is a core element of the service promise to be the "leading digital telco" and drives all the sales channels. The aim was to optimise sales management for the brick-and-mortar retail outlets as central sales and service points.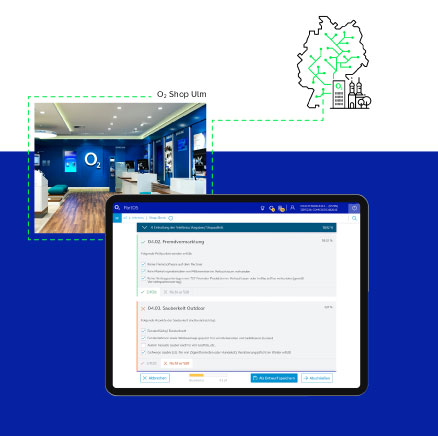 We implemented the portal via a service-oriented architecture with state-of-the-art frameworks
We worked closely with the client to develop the Partner Online System (PartOS), a PoS solution that can handle all the processes for all the brands and reacts responsively to mobile and retail outlet requirements. It covers everything from initial contact and care for existing customers through to services and training for sales advisors. We implemented the portal via a service-oriented architecture with state-of-the-art frameworks. We used the REACT JavaScript program library in the frontend and .NET Core in the backend. Native apps are made available for iOS and Android via the Ionic framework. The data structure was optimised. The content for all brands was given a homogenous user interface (UI) with simplified navigation via a dashboard and an intuitive search function for the best possible user experience (UX).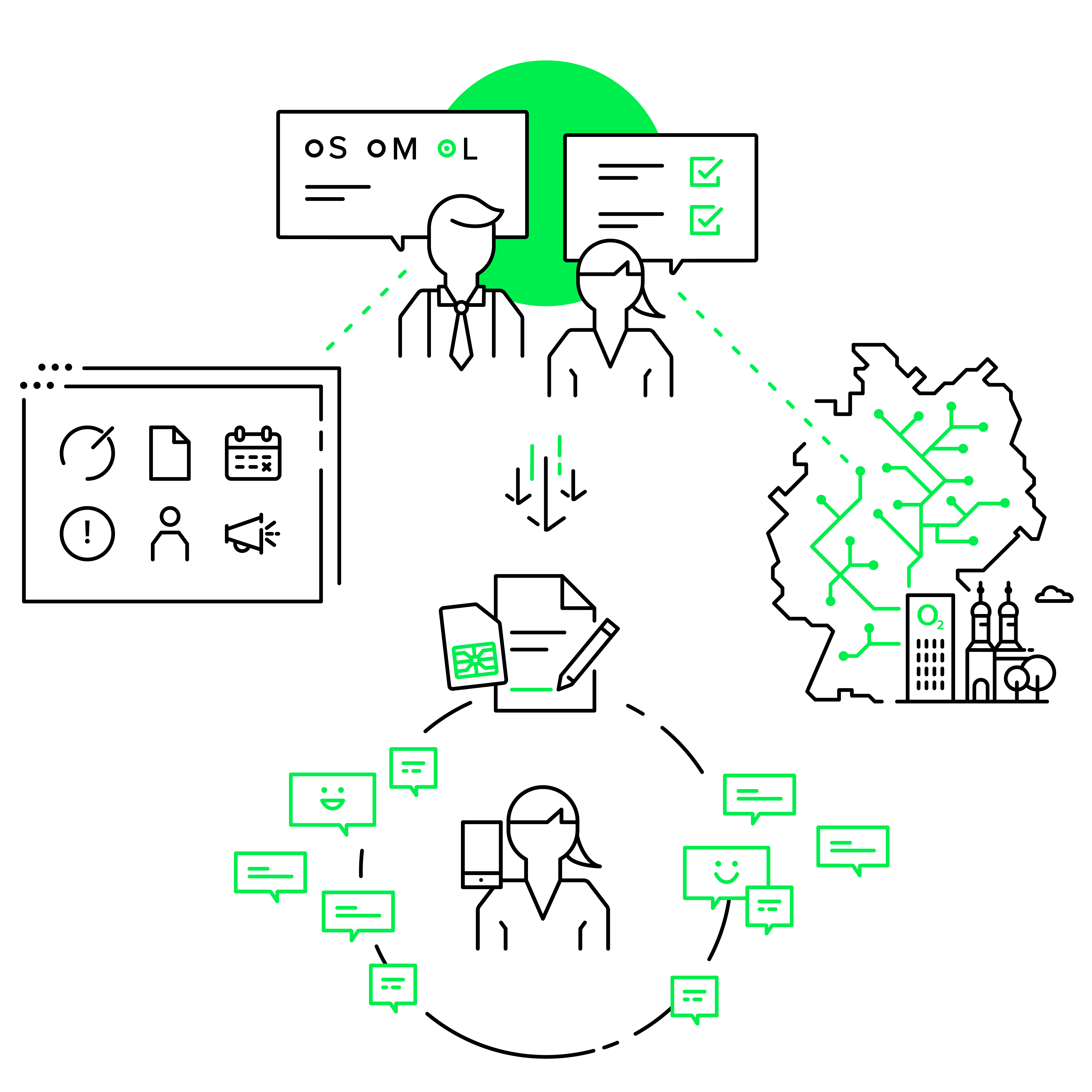 The business-critical application is run on Microsoft technology in the company's own data centres. We put a comprehensive authorisation system in place to ensure that functions and content are made available in a brand, product and channel-specific manner.
The portal supports over 10,000 users every day around all processes related to marketing and support for all products and services. From the sales advisors' workstations and the experience wall in the shop to a mobile format on tablets and phones, PartOS provides exactly the content sales staff need. As an additional benefit, O₂ Telefónica Deutschland headquarters is kept fully updated on all sales processes.
Interested?
Get in touch with us!