SYZYGY Techsolutions helps to keep the Internet of Things (IoT) running and operates a tailor-made, high-availability managed hosting solution for Continental, enabling secure and reliable fleet management.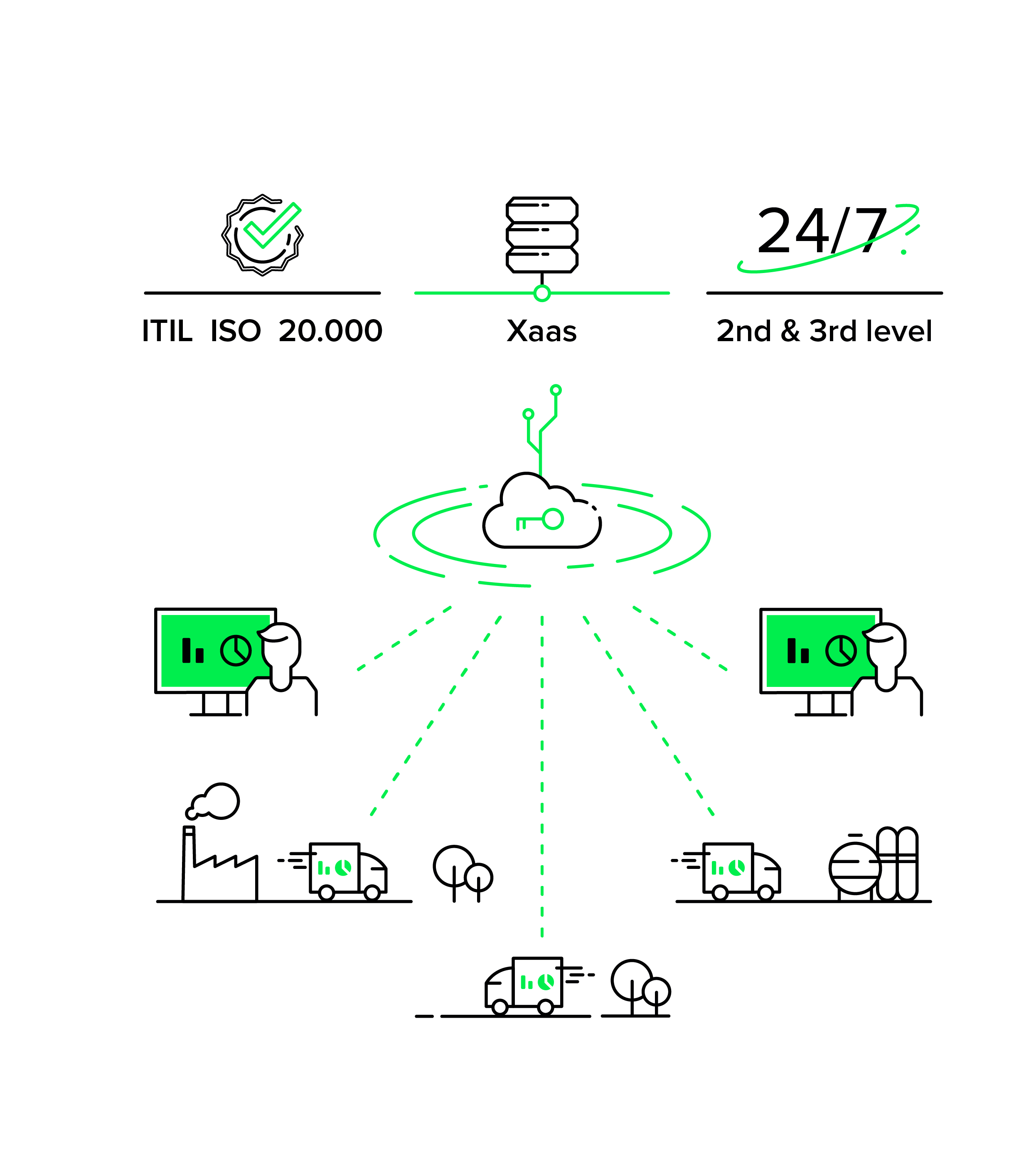 Tolls, ongoing high diesel prices and the increased cost of AdBlue all mean that fleet companies face intense cost pressure. The necessary level of efficiency can only be achieved through careful planning and full utilisation of drivers, vehicles and trailers. Any IT-based solution also needs to perform well, be fail-safe and flexible. In addition, the technical infrastructure must meet the individual requirements of mixed fleets, i.e. it must include all makes and models of trucks, and be available 24/7.
TIS-Web® from VDO, a brand owned by the international Continental corporation, provides a complete modular solution that ticks all these boxes. This online fleet management system facilitates optimum utilisation of staff and fleet resources and also reduces driver and vehicle downtime through highly accurate workshop planning.
We operate the required platform via our own private cloud solution, with data encrypted from end to end. The system is based on the Information Technology Infrastructure Library (ITIL) and international IT service management system standard ISO 20000. The infrastructure incorporates ten hosts with over 100 server instances. More than 800 processors (CPU cores) and over four terabytes of memory (RAM) enable over a billion transactions to be processed smoothly every month. We ensure reliable transmission of real-time data from VDO on-board units and intelligent software.
Our managed hosting service also features 2nd and 3rd level support and is buttressed by DevOps, i.e. the processes that link software developers and IT operations staff.
This VDO solution enables intelligent fleet management. Working efficiently and securely, dispatchers can track routes, locations and more in real time, deploy drivers and vehicles effectively and significantly improve utilisation of the fleet.
Our services:
Technology Consulting
Managed Services
Corporate IT Integration
Interested?
Let's get in touch!