Our role
Digital commerce enabler
Design enthusiasts definitely get what they're looking for in Porsche Design's new virtual flagship store. SYZYGY Techsolutions assisted its client in developing an efficient, forward-looking approach that lets the company showcase itself to the targeted audiences in a manner that is appropriate to the line of products.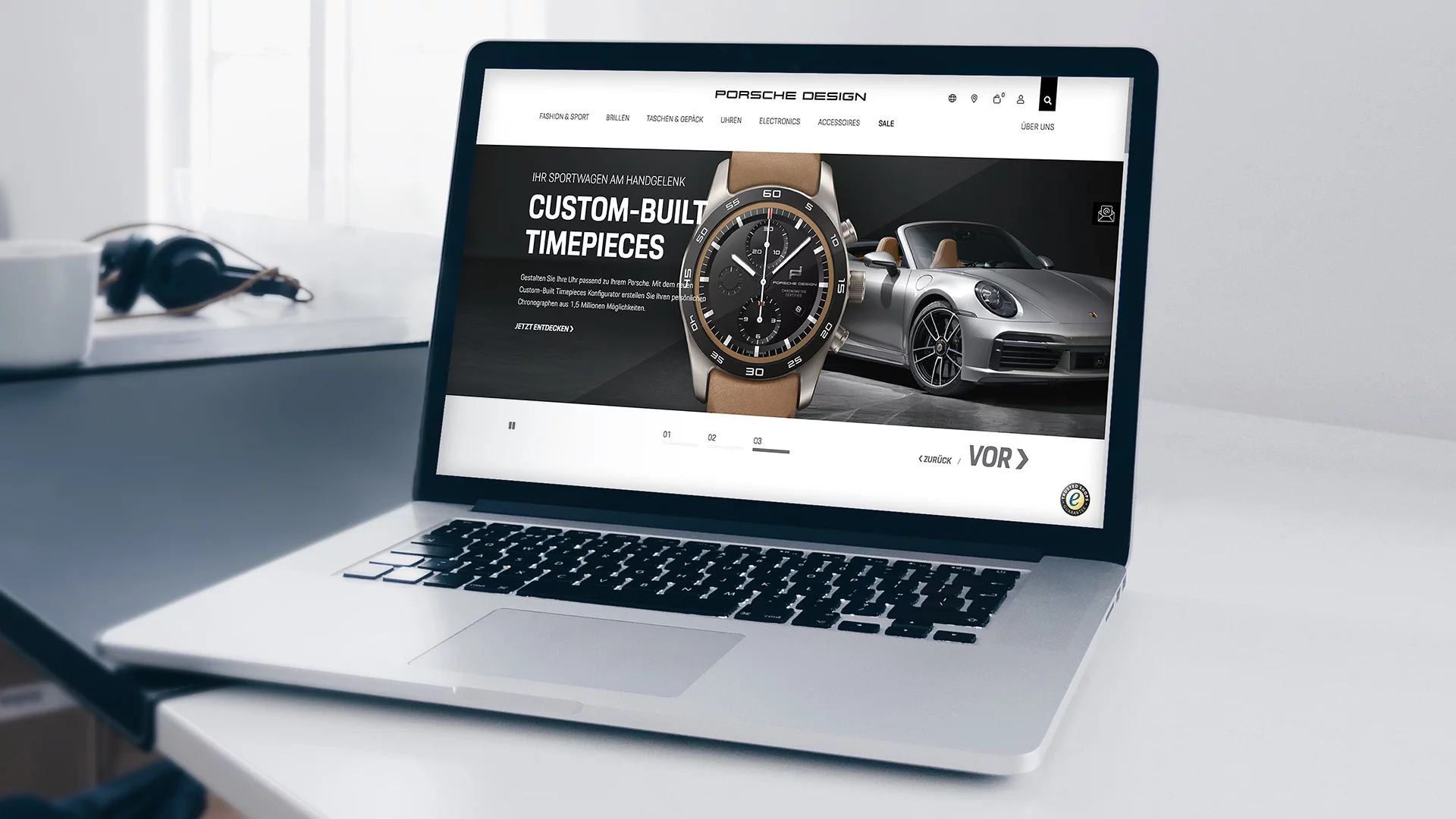 Porsche Design is hugely popular with fans of the lifestyle brand and collectors of limited editions. But they need to be able to enjoy these high-quality products, ranging from leather goods to accessories, as well as the brand and the history of this design icon, at an exclusive level not only in Porsche Design stores but online as well. That's why we technologically enhanced the store's role as a central touchpoint for brand and product communication while expanding its core role in sales and service.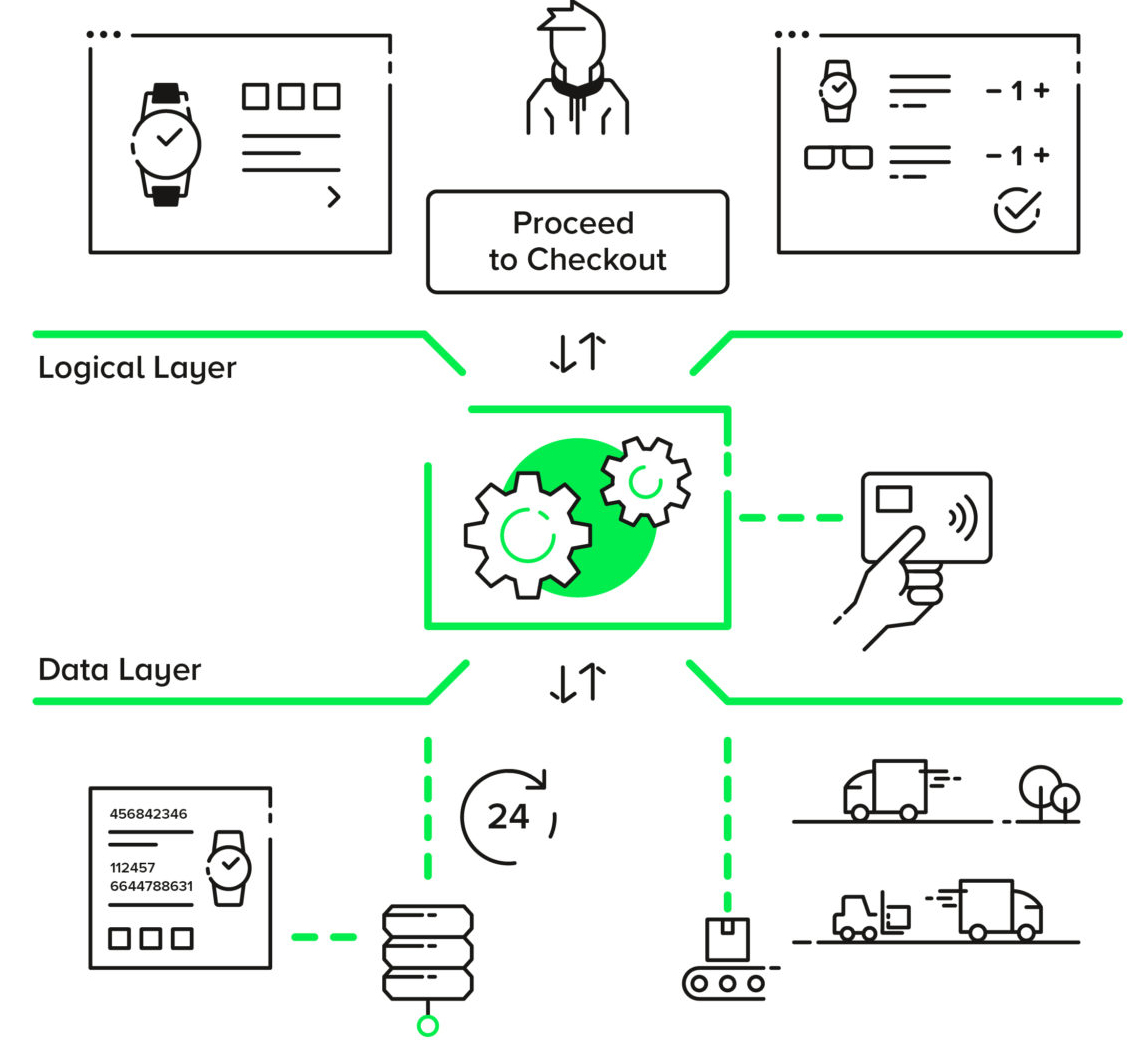 The global store is based on a standardised e-commerce solution.
The global store is based on a standardised e-commerce solution. Wherever possible, we also helped provide for short development and update cycles through core functionalities and made sure the application would remain viable well into the future. Since our client wasn't focused on achieving maximum sales, we concentrated on optimising product presentation for the targeted design-aware audience. All systems and processes used for order processing (i.e. fulfilment) and after sales service were fully integrated into the application. This kind of automation helps promote product sales and serves in particular to stabilise upstream and downstream processes within the system while also improving service.
Our approach for the virtual flagship store of Porsche Design was to create a target group- and product- compliant staging in a future-proof application.

In terms of implementation, we used a global, cloud-based commerce solution from Episerver to host the Porsche Design shop. The architecture of the backend is clearly structured and carefully designed to facilitate customer service. Supply chains, warehouses and the partner shop are hooked up via the REST API programming interface to enable data exchange with other systems. The user interface on the frontend utilises cutting-edge HTML5.
This state-of-the-art technology, along with improved features, ensures maximum long-term viability for Porsche Design's virtual flagship store. What's more, it affords fans of lifestyle products an exclusive shopping and product experience in the online world of Porsche Design.
Our services:
Project Management
Process consulting
Frontend and backend development
Content maintenance
Operation and maintenance
Interested?
Get in touch with us