Electromobility requires the ability to charge your car quickly and easily, wherever you are. SYZYGY is helping EnBW to position its brand digitally across Germany and build recognition.
Electromobility is increasingly gaining momentum. But although electric cars are being registered in ever greater numbers, shortcomings in the charging infrastructure are a frequent point of criticism. To put this infrastructure in place, EnBW is massively expanding its rapid charger network and providing access to over 400,000 charging stations across 17 European countries where drivers can charge their cars using the EnBW mobility+ app.
Awareness of the EnBW brand was originally mainly confined to southern Germany. Our collaboration aimed to change that. We worked closely with our client to develop a media strategy covering all digital communication channels. For strategic reasons, the campaign architecture was rolled out in three phases: SEE, THINK, DO.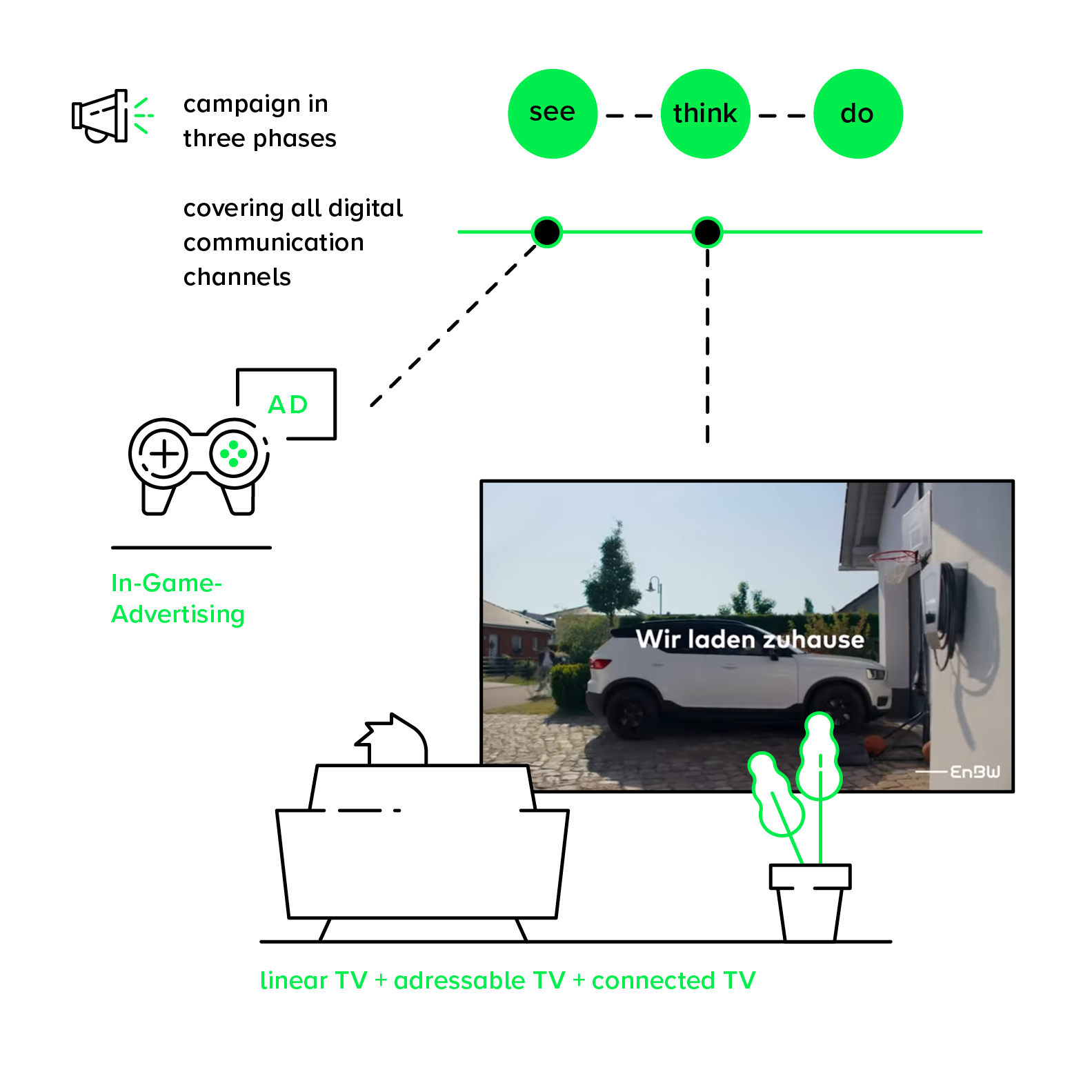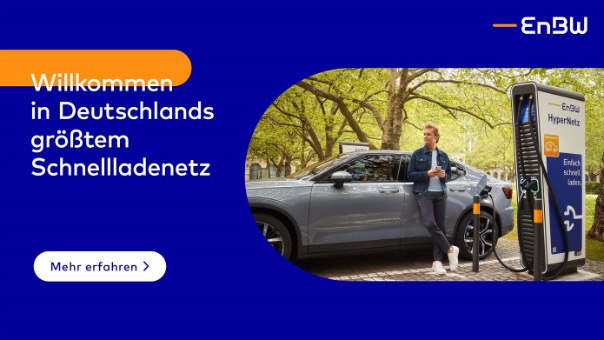 We focused on two main audiences – people who are "open to electromobility" and those who are "thinking about it" – along with other possible target groups based on their mindsets and interests. The plan was to reach out to them at the right time and in the relevant environments with tailored advertising formats and calls to action. In doing so, we placed particular emphasis on innovative channels, such as in-game advertising. We used an eye-tracking study here to review the advertising impact: seeing the gaze direction allowed us to identify what grabbed users' attention.
The campaign also ran on classic linear TV. Alongside the TV ad, we made use of data-driven ads in the digital space tailored to specific audiences and their interests, which were delivered on addressable and connected TV.
The campaign enabled EnBW to achieve its goal of boosting brand awareness across the country. One in three people were aware of the 360° campaign, and one in four saw it. Our client thus succeeded in positioning itself ahead of the competition. The campaign's marketing effectiveness was rewarded with a GWA bronze Effie trophy, and it also scooped Gold for sympathy and credibility in the 2022 German Brand Awards.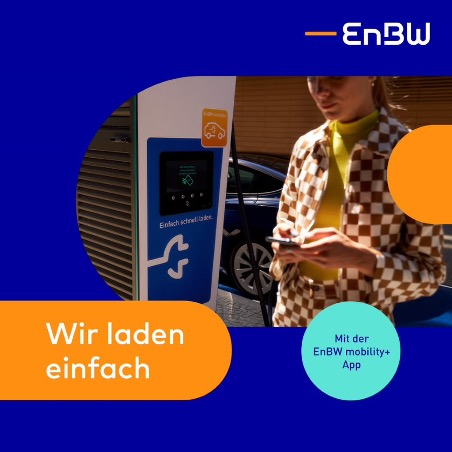 Interested?
Let's get in touch!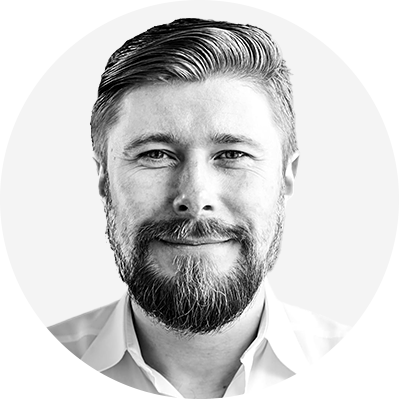 SYZYGY Performance
Dr. André Vieregge
Managing Director