Our role
Digital strategy
Deliveroo, one of the best known and most popular online take-out ordering and delivery platforms, managed to achieve enormous growth during the coronavirus lockdown by executing an agile switch in online marketing from B2C to B2B. SYZYGY UK supported the transformation of this global delivery service through an innovative strategy, while Deliveroo further intensified its relationship with consumers.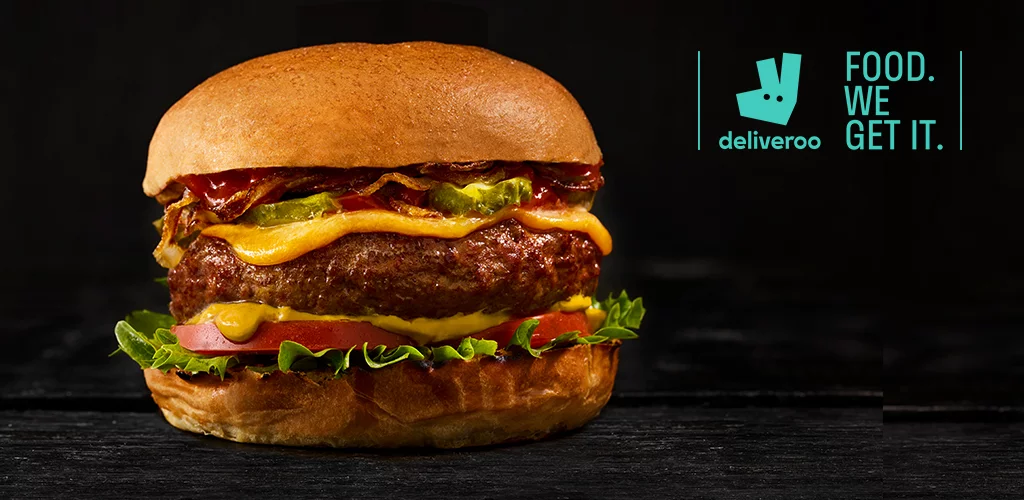 In the past, many people had their favourite dish delivered from a restaurant using the Deliveroo app. But the pandemic shook up the convenience market. Ever more people wanted to order food online, but there were fewer restaurants and drivers available to provide services.
Working at pace, we were able to help our client tackle supply and demand, support restaurants, arouse customer interest – and give the Deliveroo brand a lasting boost.
The 3 phases of transformation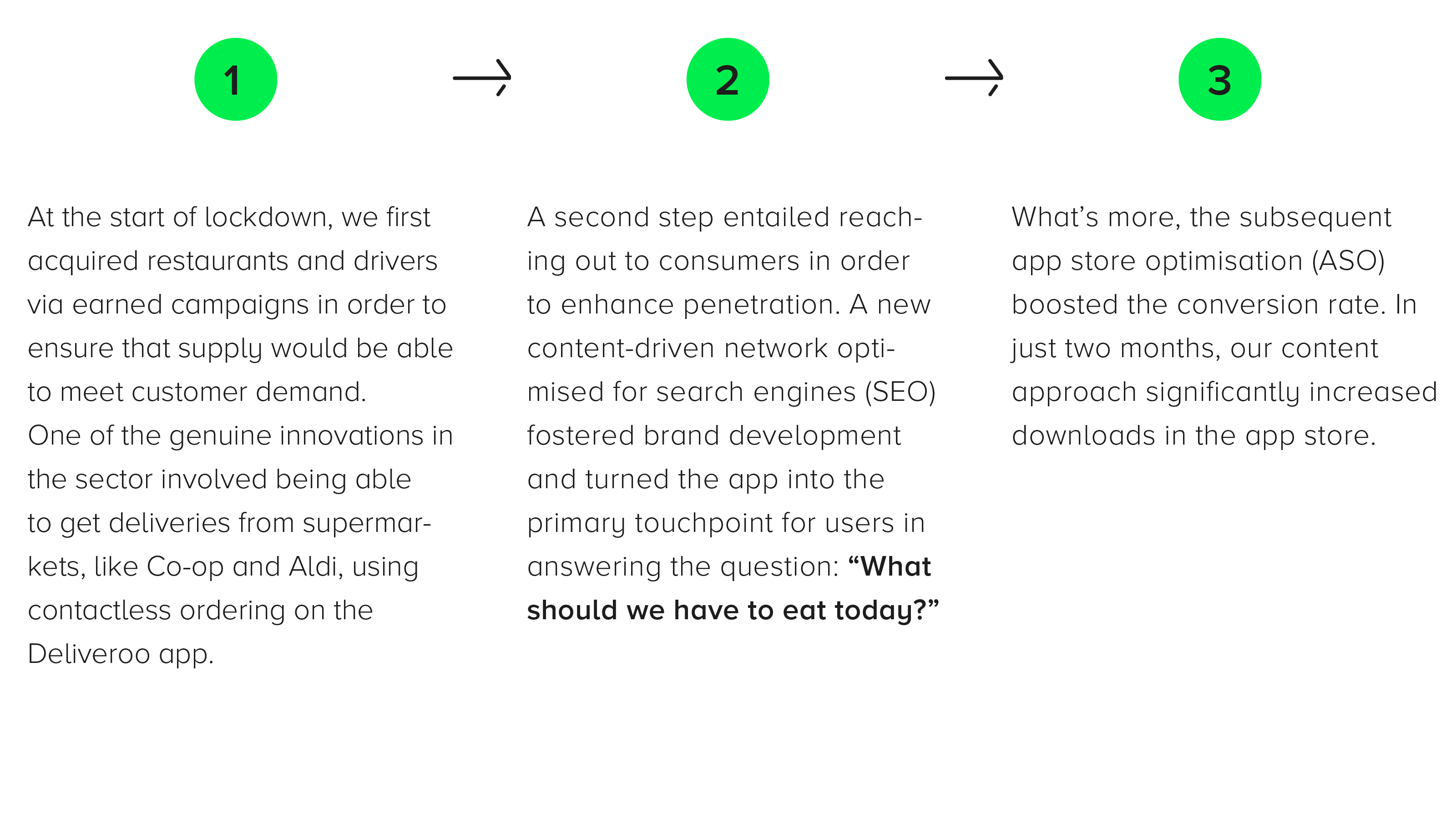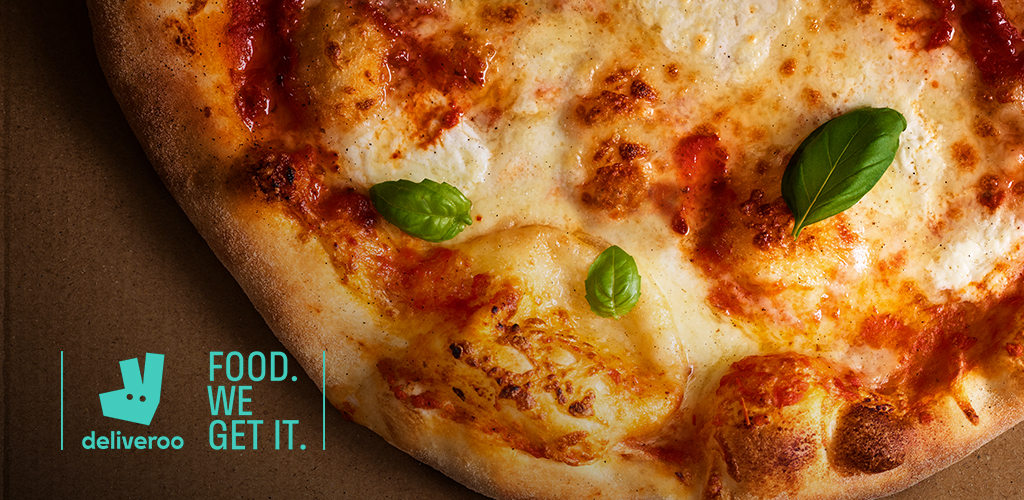 During each phase of the transformation, we worked closely with Deliveroo to measure penetration and relevance in order to quickly optimise across markets, channels and creation.
The success of our strategy rests on a culture of experimentation
It shows that it's precisely this digital culture that allows businesses to adapt to any future eventuality. In the end, it's innovation that secures market share in this sector, and the pandemic accelerated the acceptance of delivery services via online apps by around 2 to 3 years. Our agile approach will help Deliveroo to stay ahead in future as well.
If you would like to find out how we can drive growth for your brand, please get in touch