WEMPE is a leading manufacturer and retailer of high-end watches and fine jewellery, with more than 30 stores worldwide. The family-owned company chose SYZYGY Performance to help it explore new approaches as part of its digital transformation. WEMPE is now seeing significant increases in reach and sales after integrating its brick-and-mortar stores with its online platform.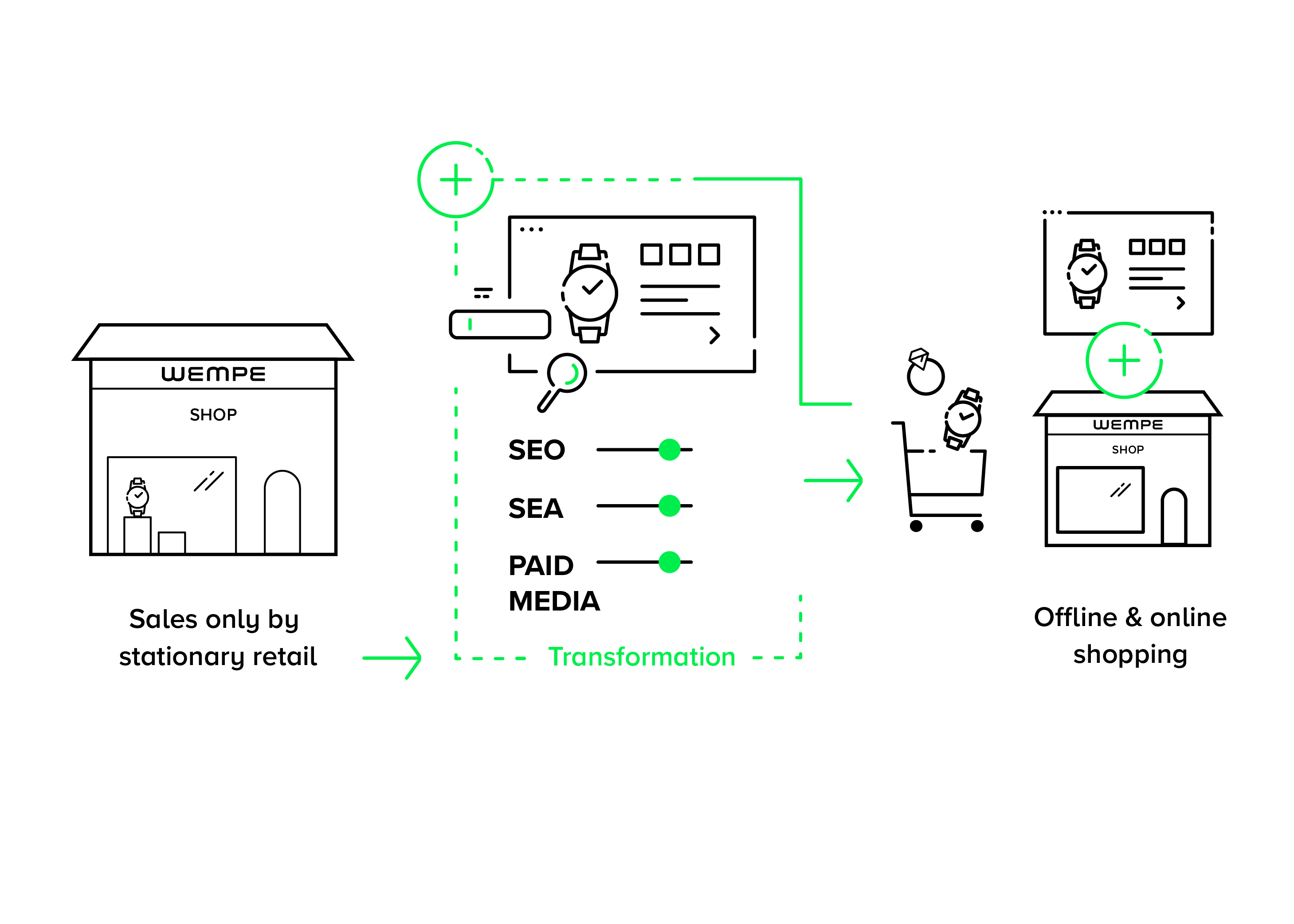 Many companies in the luxury segment favour traditional sales channels, preferring to sell their products only in brick-and-mortar stores where customers can see the exclusive products in the flesh. That's exactly how WEMPE operated in the past. The company's website functioned as a kind of digital shop window, but it wasn't possible for consumers to buy anything directly from the site.
Our task was to change this, which involved a complex set of challenges. The company wanted to raise the profile of the WEMPE brand and drive more traffic to its website. At the same time, we were asked to establish our client in the online market for fine jewellery and luxury watches, and steadily increase their visibility in this segment. The technical underpinnings and user experience were continuously optimised in line with the latest quality standards. Ultimately, the aim was for the new measures to boost sales in the company's brick-and-mortar stores and, above all, in the online store.
The biggest challenge straight off was to reach the right target audience. We developed an integrated strategy for paid media, SEO and data. This was aimed at people who could afford the WEMPE range and were happy to buy the products online. Based on this work, we developed marketing activities geared towards specific audiences in Germany, Austria, the UK, Spain and the US.
Our strategy had a significant impact in the very first year following the launch of the online store in October 2019:
Traffic increased by more than a third due to paid advertising, while organic search advertising boosted it by three quarters. The growth of organic visibility in search engines more than doubled.
This successful combination of different activities significantly increased online sales. Many customers also went online to check the availability of products before visiting brick-and-mortar stores to purchase them offline.
Our services:
SEA
SEO
Display
Online video
Paid social
Creative services
Data / analytics
Connection to data feeds
Interested?
Let's get in touch!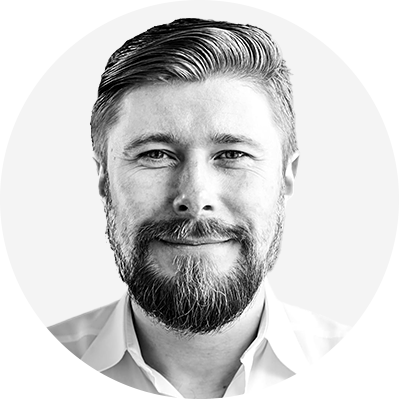 SYZYGY Performance
Dr. André Vieregge
Managing Director