Our role
Digital Media Partner
RAD Power Bikes experienced huge expansion in 2021, with sales growth of 226 per cent compared to the previous year SYZYGY London contributed to this success with a transformative digital media strategy. We developed the market strategy and demand management system for RAD's European expansion and successfully launched them in a volatile business environment.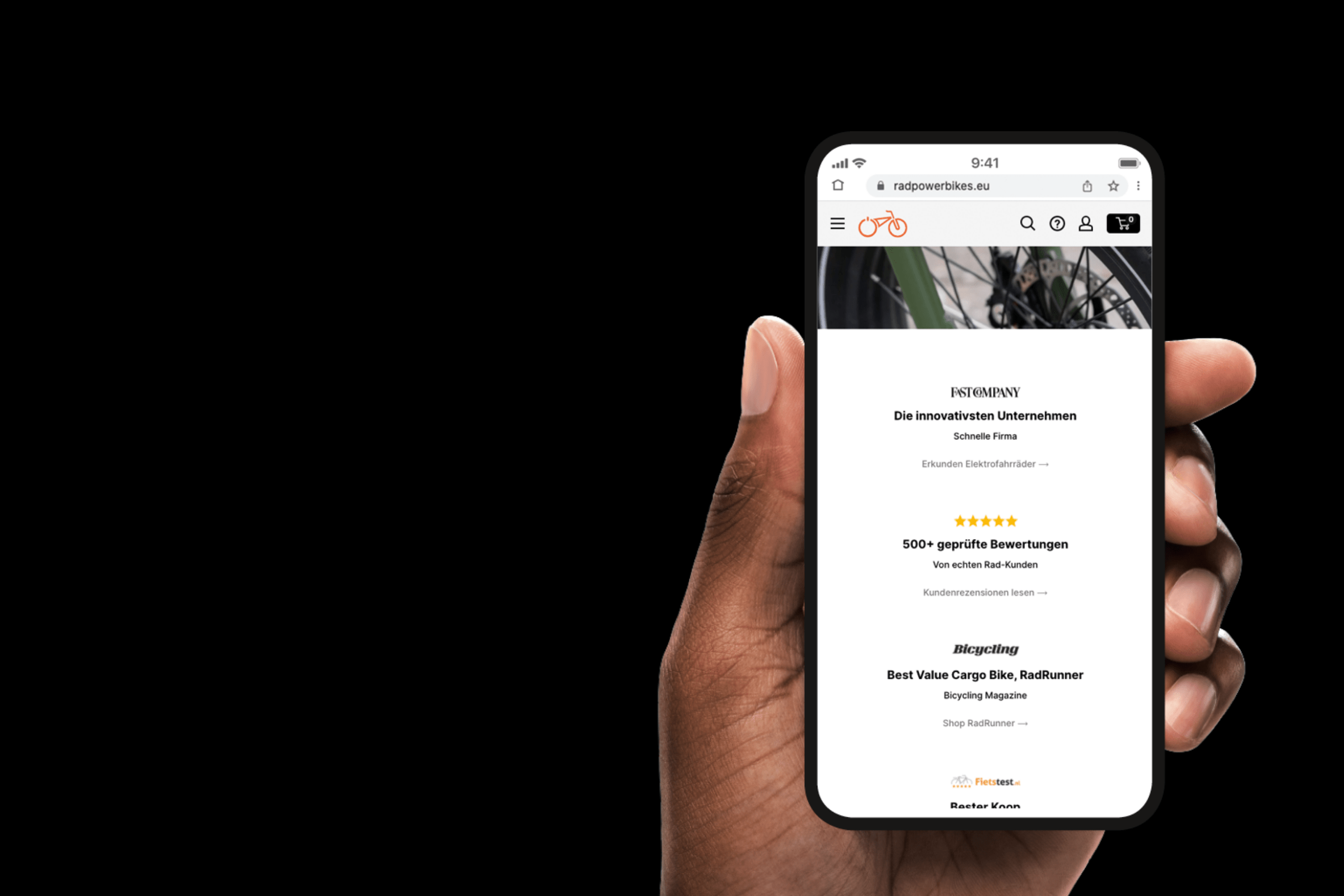 The e-bike market is booming. Despite its success in the US, RAD, North America's largest e-bike brand, was failing to fully exploit its potential in Europe. This was due to market conditions, which are more complicated than in the US: different languages, cultural habits, lifestyles – even geographical location plays a role.
The brand also faces another major challenge in that it's not very well known in Europe – established rivals have a significant competitive advantage in the booming e-bike market. Other factors including stock availability problems caused by Brexit and the blockage of the Suez Canal also affected the brand's entry into the market. To leverage the full potential of RAD Power Bikes, we developed a global-to-local media strategy based on global trading and local sales. This allowed the company to expand its reach, scale its operations and secure a return on its investment.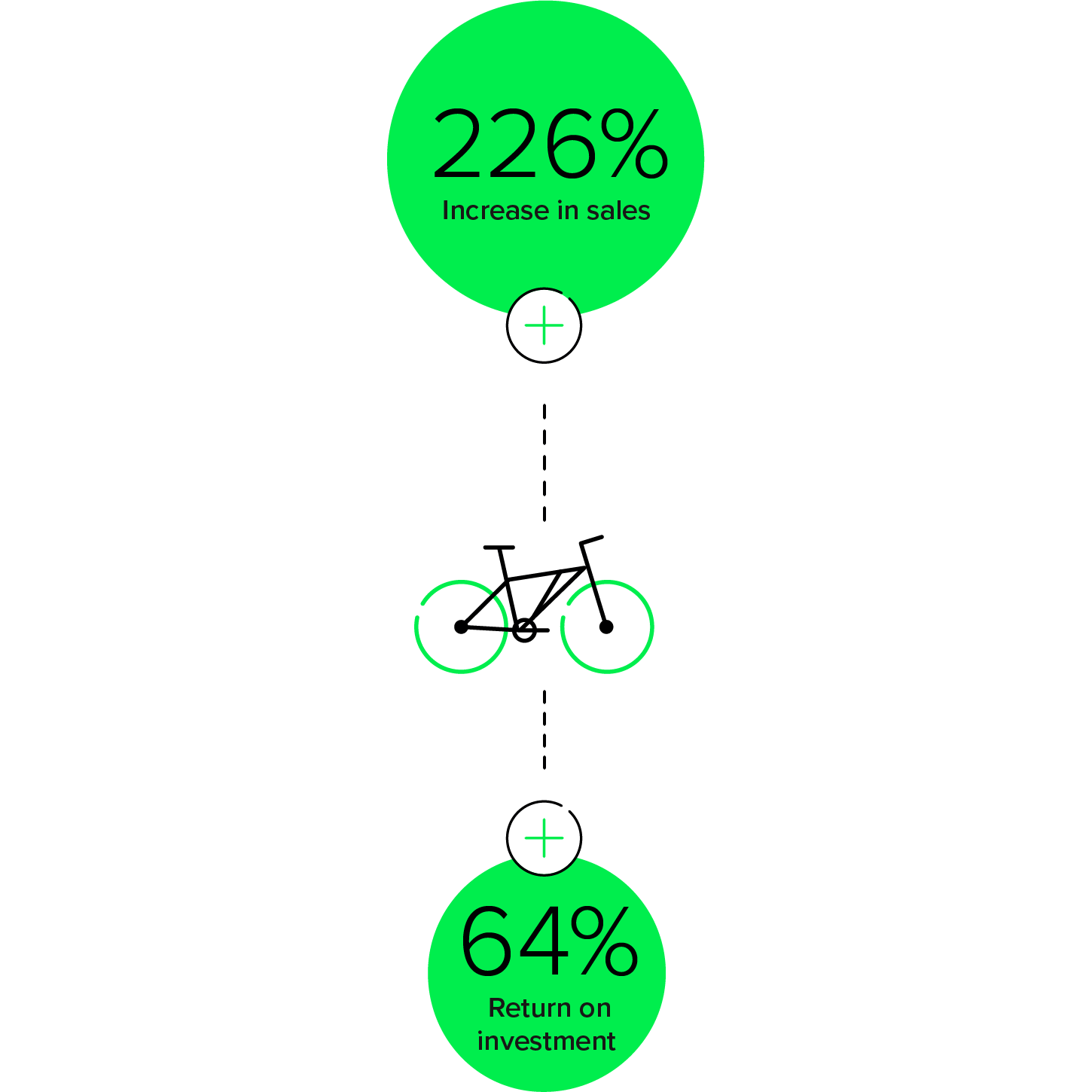 For each of RAD's markets, we created localised and individually tailored media plans for communicating key messages via the most appropriate channels and formats.
We managed fluctuations in demand and product launches, coordinating these in line with stock levels and market availability of the products. Online advertising was precisely tailored to target audiences in order to position the brand effectively and give it a competitive edge over rival firms.
Our strategy enabled us to achieve record results in the European market within 12 months:
We boosted transactions by 90 per cent year on year with a media budget that was just 9 per cent higher. Our customer's additional sales increased by 79 per cent.
Our services:
Creative production
Pay­per­click (PPC)
Paid social media/ online advertising
Programmatic display/ automated purchase of online advertising
Feed management and optimisation
Dynamic creative optimisation (DCO)/ dynamic display optimisation